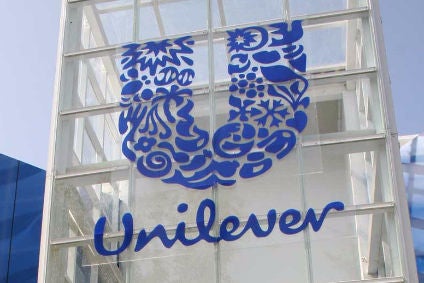 Unilever's underlying sales growth was supported by pricing in the third quarter, a period which saw volumes decrease slightly.
The company said that underlying sales in the three months totalled 3.2%. Pricing contributed 3.6% to growth, with volumes down 0.4% in the period.
Sanford Bernstein analyst Andrew Wood said Unilever's volumes were up against tough prior year comparisons but noted: "Volume growth was much weaker than expected, seeing its lowest growth in 7.5 years."
The group's year-to-date performance saw growth split between volumes and pricing. In the first nine months of the year, underlying sales increased 4.2%, with volumes rising 1.3% and pricing up 2.8%.
Nine-month growth was supported by expansion in emerging markets, CEO Paul Polman said. "Underlying sales growth of 4.2% in the first nine months, including over 7% in emerging countries, was ahead of our markets across all four categories. This was driven by strong innovations in support of our category strategies."
Underlying sales growth was offset by currency exchange, the company revealed. In the first nine months of the year, sales declined 1.8% at current exchange rates.
Unilever's update on trading in the third quarter came as it was reported the company has become embroiled in a pricing dispute with Tesco.
According to reports, Unilever is seeking a 10% increase in prices from the UK's Big Four retailers in order to offset the depreciation of the sterling, which has reached 30-year-lows following the UK's decision to leave the EU.
Tesco is said to have resisted the request to increase prices on brands such as Knorr, Magnum, Ben & Jerry's and Flora. This is already hitting availability in some parts of the country and items have been removed from Tesco's e-commerce sales channel.
Click here for just-food editor Dean Best's view on Unilever's dispute with Tesco and why the manufacturer will not be the only supplier to ask for hikes.