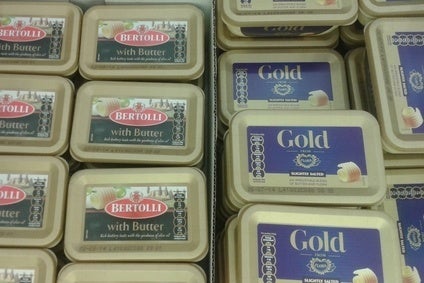 Unilever has posted another period of lacklustre sales as continued challenges in spreads meant sales declined at its food operating unit, sending shares in the group down in early trade.
Reporting its full-year numbers today (20 January), Unilever booked underlying sales growth of 2.9%, missing consensus expectations of 3.1%. Total turnover, including the impact of currency exchange, was down 2.7% to GBP48.44bn (US$73.4bn). Unilever shares had fallen 2.27% in London by 9.30am (GMT) on the news.
The results from Unilever's food interests were mixed. The company's food operating unit continued to report higher sales in savoury and dressings but declining demand for margarine meant overall underlying sales were down 0.6%. Unilever is taking steps to address issues in spreads and last month the Anglo-Dutch FMCG giant announced plans to separate the struggling business out into a standalone operating unit. The company pointed to a 90 basis point improvement in core food operating margin, which was "supported by increased gross margins and lower overheads partially offset by higher brand and marketing investments".
Unilever saw a stronger top-line performance from its refreshments division, which includes its ice cream brands. The company said underlying sales were up 3.8% to GBP9.2bn thanks to a strong innovation pipeline. However, higher dairy and chocolate prices hit ice cream margins and the company's core operating margin dropped 30 basis points.
On a group-wide basis Unilever was able to report improved profitability. The company's full-year group operating profit increased to GBP7.98m, up 6%. Net profit rose 5% to GBP5.1bn.
Click here to view the full announcement.
Click here for a round-up of what analysts covering Unilever had to say about the results.
And click here for coverage of Unilever's conference call with analysts.