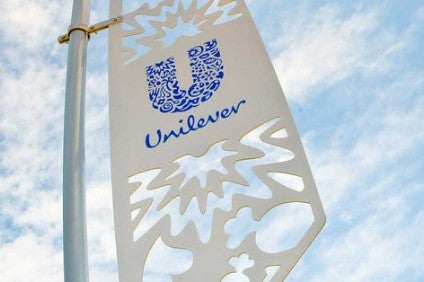 Unilever believes changes to the way it markets its ice-cream products to children will give the company an edge over its competition.
The Wall's owner has outlined new "principles" on how it markets food and drinks to children under the age of 12, efforts to be led by its ice-cream business, a sector where the Anglo-Dutch giant is market leader.
Unilever said it will stop advertising to children under 12 – or under 13 for social media – through controls on content and placement.
The company will not use influencers who primarily appeal to children under 12 and "limit" the use of cartoon characters.
Unilever has also made changes to the recipes of Wall's-branded ice creams aimed at children. The products will have a maximum of 12 grams of sugar per serving.
Ian Maskell, global vice president for Wall's, told just-food the moves fit Unilever's overall desire for its brands to have a wider "purpose" but said the moves would give the company an upper hand over rivals.
"We feel that as the world's largest maker of ice cream, and as Unilever, which is a company has overtly stated as wanting to be a responsible business, we needed to take an even more proactive stance in the field of marketing to kids," Maskell said.
"We're a competitive company and we're up against stiff competition. When it comes to a global company like us up against other global players like Nestlé, for example, we know that they have no guidelines like this that are actually being called out by them. Now, what they do internally, I don't know. When it comes to consumer-facing messaging, we believe we have an advantage with this programme."
The packaging and marketing material for Wall's ice-cream products aimed at children will carry the message 'Responsibly made for kids', so that, Maskell said, "parents can be guided towards the products that have got the nutritional profile that's most suitable for their kids".
One of the moves underpinning that message is the nutritional make-up of the ice creams, which will have a maximum of 12g of sugar, 110 calories and 3g of saturated fat.
Asked if part of the efforts to reduce the sugar content in the ice creams had seen Unilever reduce pack sizes, Maskell said: "If you look at our products, they are pretty much the same size as they ever were. We've just focused on the science behind the recipes to make sure we get our sugar levels down."
Unilever will still continue to use cartoon characters in the marketing of some products but in a more limited fashion.
Maskell said, for example, Unilever had been deploying a character called Max the Lion in certain markets, including Turkey, but sought to explain how its use would change.
"Max the Lion has featured in advertising aimed explicitly at children of aged over the age of six. Now that has stopped. Max the Lion is now going to be repurposed as, if you like, an opinion-former," Maskell said. "Max is going to start talking to mums and dads about the importance of healthy snacking [and] he'll promote the 'responsibly made for kids' message."
Asked why Unilever had not decided to stop using cartoon characters entirely, Maskell added: "We're a business, we've got equity in certain properties and when you throw a property away, you throw equity away.
"Kids are attracted to cartoon characters, obviously, and now, if a child approaches our point of sale and wants to buy a product, any parent knows if they lean in towards Max the Lion and one of our characters, they will only pick up a 'responsibly made for kids' product.
"We think actually it helps land the message and drive the choice of consuming the better products for kids. We don't really want kids reading Magnums and Cornettos. As much as they're great products, they're just not designed for young kids to eat."