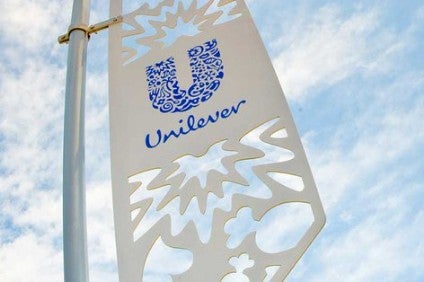 Unilever said shareholders will vote in October on the Anglo-Dutch consumer-goods giant's proposal to abandon its long-standing dual listing and incorporate the company as a single-legal entity in the Netherlands.
Since its inception in 1930, Unilever has been listed in both the UK and the Netherlands. However, the owner of brands such as Marmite and Ben & Jerry's ice cream revealed in March its intention to favour the Netherlands for its headquarters over London, but still retain two of its three divisions in the British capital – beauty and personal care, and home care.
It would continue to own Unilever House in London, but the newly-combined foods and refreshments division would be domiciled in the Netherlands.
At present, 55% of the company's ordinary shares are held by investors in Unilever N.V. and the balance by investors in the UK plc. The proposal would "strengthen corporate governance" and unlock "strategic flexibility", chief financial officer Graeme Pitkethly reiterated on a conference call today (19 July) following the release of first-half earnings.
Dutch shareholders will vote on the proposal on 25 October followed by their UK counterparts the next day.
Under the new corporate structure, a one-share one-vote principle would prevail, creating a "global pool of liquidity". Preference shares would be scrapped and voting rights would also change, including calls to convene a general meeting and the removal or appointment of directors.
Unilever's plans have disappointed investors in the UK because the proposal to abandon a dual listing would see the company drop out of the FTSE index.
Still, the stock was up more than 2% around lunchtime in London today after Unilever kept its full-year, organic sales growth guidance at 3-5%, and said first-half underlying operating margins for the group rose 80 basis points to 18.6%. The company has a 20% target for the latter metric by 2020.
While group turnover fell 5% to EUR26.4bn (US$30.6bn) – of which food and refreshments contributed EUR11.2bn – chief executive Paul Polman said he was "confident in the outlook".
just-food analysis: M&A, rather than Brexit, is behind Unilever's HQ decision