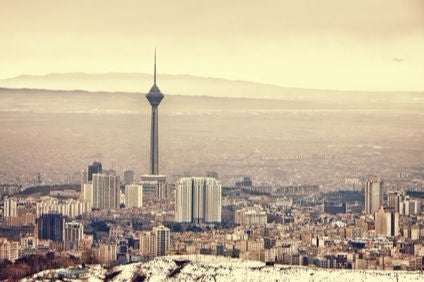 Unilever plans to set up a joint venture in Iran to make and market food in the country.
The FMCG giant has struck a deal with local food group Golestan Co. to form the venture.
In a statement, Unilever's Iranian arm, which markets non-food brands like Domestos bleach and Dove soap in the country, said the venture will "develop, manufacture, market and sell new brands and line of food products in Iran market as part of this partnership".
The statement added: "Additional details will be announced later."
Özgür Kölükfaki, general manager for Unilever's operations in Iran, Central Asia and the Caucasian markets, said: "Unilever's global expertise in R&D, supply chain and marketing, combined with Golestan's expertise in Foods, local manufacturing and distribution capabilities, makes this partnership attractive for us and strengthens our contribution to Iran."
Golestan's product portfolio includes a range of products, including tea, nuts and spices, sold under its namesake brand. It also owns the Pardis rice-to-pickled foods brand and noodles-to-desserts brand Hoti Kara. The group also owns the local licence to Twinings tea.
"As a company, we're very delighted and happy to initiate this great partnership with a globally well-known company. Us joining hands together will absolutely multiple our efforts in this very journey and will bring in a much brighter future for us, our consumers and our nation as whole," Golestan MD Ahmad Nasiripour said.