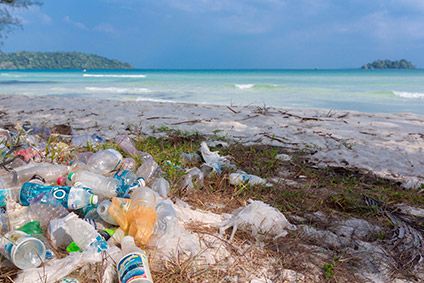 Anglo-Dutch consumer goods giant Unilever has signed a sustainable packaging deal with waste management specialist Veolia.
The three-year partnership is intended to improve waste collection and recycling infrastructure to help create a "circular economy for plastics waste".
The firms will jointly work on emerging technologies that will tackle plastics waste across various geographies, starting in India and Indonesia.
"We're starting in India and Indonesia where the issue of plastic pollution is particularly acute, and therefore where we have the greatest opportunity to improve waste management and recycling infrastructure. Indonesia is the second largest country producing plastic waste ending up in the ocean," Veolia told just-food.
In 2017, Unilever made a commitment to ensure that all its plastic packaging will be designed to be fully reusable, recyclable or compostable by 2025. The company also committed to increase the recycled plastic content in its packaging to at least 25% by 2025.
Speaking about the Veolia deal, Marc Engel, Unilever's chief supply chain officer, said: "The scale of the plastic waste issue is getting worse, not better, with the production of plastics expected to double over the next two decades.
"We all have a lot more to do to address this critical issue and we hope that by partnering with Veolia, a world leader in waste management, we can take meaningful strides towards a circular economy."
Laurent Auguste, senior executive vice-president of Veolia for development, innovation and markets, said: "There is an undeniable need to transform the current way plastic packaging end of life is managed in order to reduce significantly its environmental footprint. It will take a collaboration of a new kind between all the actors of the value chain.
"With this global partnership, Veolia and Unilever join forces in various geographies around the globe and, from the collection to the recycling, take a leadership role to redefine a responsible and sustainable future for packaging."