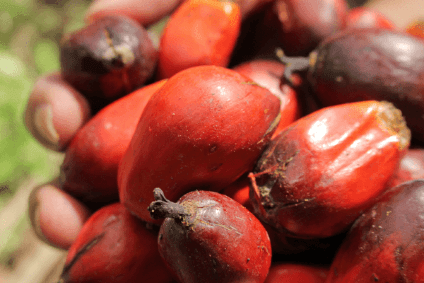 Unilever has signed a three-year "produce and protect" agreement with regional authorities in Indonesia to support a jurisdictional approach for sourcing sustainable palm oil at village level – supporting the company's goal of "preferentially" buying from areas that back "comprehensive climate and forest policies".
The Wall's ice cream maker said the memorandum of understanding signed with the provincial government of Central Kalimantan, the district government of Kotawaringin Barat and Institut Penelitian Inovasi Bumi (INOBU), the Indonesian non-profit research institute, aimed to "improve the yields and livelihoods of smallholder farmers, in exchange for their support in the fight against deforestation".
The agreement, which Unilever said is "the first public-private agreement between sub-national governments and an international buyer", aims to certify all palm oil smallholders in Pangkalan Tiga village according to RSPO and ISPO principles and criteria; map palm oil smallholders in at least three villages in Kotawaringin Barat district, helping farmers obtain land certificates, business licences and environmental permits; and conduct "baseline assessments" of palm oil farmer organisations in Umpang and Lada Mandala Jaya villages.
The village and district governments will "support the monitoring of smallholder performance through a system that was recently established at the provincial and district levels", Unilever said.
"The programme will initially impact around 600 independent smallholders on approximately 1,400 hectares of land," Unilever said. "If successful, it has the potential to be expanded to other areas in the district."
According to Unilever, smallholders contribute 40% of Indonesia's palm oil production. "But with average productivity 32% lower than that of private plantation companies, there are big opportunities for improvement," the company said. "However, increasing productivity of smallholders is often constrained by issues such as lack of farmer groups and training, and limited access to markets and finances."
Unilever said the certification of all smallholders in Pangkalan Tiga "would make it the first certified 'sustainable village' in the world of palm oil".
The company said: "It is the first project for RSPO-certified smallholders in Indonesia outside of Sumatra. It could also be the first project for certifying smallholders according to ISPO standards."
INOBU managing director Joko Arif said: "A jurisdictional approach to sourcing sustainable palm oil gives local governments the incentives they need to reduce deforestation. Governments, however, cannot reduce deforestation alone… Unilever is supporting an innovative approach that could change the way we sustainably source palm oil and other commodities."
Unilever's chief procurement officer Dhaval Buch said: "We believe that a production-protection approach to commodity sourcing is the way forward. In the coming years, we will increase our efforts in transforming the sustainable palm oil industry so I am delighted this programme is up and running. Partnerships like this are instrumental if we are to achieve the level of systemic change that is necessary across industries and supply chains."