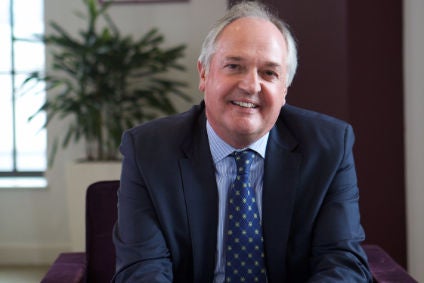 Unilever is said to have started the process to find a successor to chief executive Paul Polman who is believed to be gearing up for retirement from the Anglo-Dutch consumer goods giant.
Sky News reported last night (23 November) the maker of Ben & Jerry's ice cream and Colman's Mustard has hired headhunting firm Egon Zehnder International to identify potential candidates, although a formal search process has yet to begin. The news agency said "some people close to the company" expect Polman to step down in about 18 months.
Reflecting on the report, Andrew Wood, an equity analyst at Sanford Bernstein, said Polman had told the US investment bank in the past "a good tenure for a CEO was five to ten years".
Wood said: "Polman started as CEO of Unilever on 1st January 2009, so his 10 years will be up on 31st December 2018. We have long-believed that this is the most likely time for Polman to retire."
There has been no comment from Unilever but the Sky News report will spark speculation over who could succeed Polman if and when the Dutchman does depart the FMCG giant.
Sanford Bernstein's Wood suggested "four strong internal candidates" are Unilever's personal care boss Alan Jope; Kees Kruythoff, the president of its operations in North America and set-to-be president of its home care arm; Nitin Paranjpe, who is moving from his job leading home care to heading the Knorr maker's foods and refreshment business in January; and Amanda Sourry, who is also moving roles in two months' time, leaving her job as president of food to succeed Kruythoff in North America.
Wood touted two former Unilever executives as possible candidates – Tesco CEO Dave Lewis and Antoine de Saint-Affrique, the chief executive of cocoa and chocolate supplier Barry Callebaut.
Wood also touted adidas CEO Kasper Rorsted as "one external candidate that immediately comes to mind" and said "other external candidates of note", among the companies the analyst monitors, are Nestle's Wan Ling Martello and Laurent Freixe.
The Sanford Bernstein analyst added: "We believe that Polman will be difficult to replace, but clearly the reaction of the market should depend upon the quality and experience of his successor. We consider that Polman will prefer for the candidate to be internal: after 10 years running the business it would surely be a disappointment for him that he had not been able to find/develop a high-quality successor.
"However, clearly it is more important to get the right candidate than to merely take the best internal candidate. If external benchmarking is genuine, then we consider that none of the internal candidates would surpass the benchmark set by Kasper Rorsted, and some of the other external or semi-external candidates too. However, whether Rorsted or the others would be interested in the Unilever role remains unknown. We consider that it is most likely that the internal candidate will be chosen, with Jope as the current favourite."