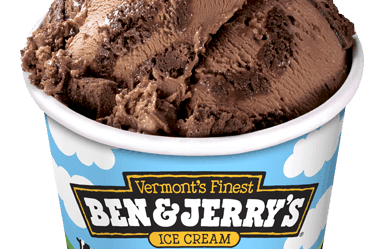 Unilever reported a better-than-expected third quarter performance this morning (15 October) when ice cream sales and soft comparables in China enabled the group to book "strong" underlying sales growth.
The company said underlying sales were up 5.7% in the three-month period, with gains driven by a 4.1% rise in sales volumes. Consensus analyst expectations had forecast underlying growth of 3.9%. Unilever's reported sales increased 9.4% to EUR13.4bn (US$15.4bn).
Click here for just-food's analysis of Unilever's third-quarter sales. Will growth translate to improved margins?
CEO Paul Polman said gains were supported by the efforts Unilever has made to position its business for long-term growth. "Our model of competitive, profitable, consistent and responsible growth is built on sustained investment in our brands, infrastructure and people. The sharpened strategies across the four categories are gaining traction and a stronger innovation pipeline is increasingly driving growth."
However, he added: "Growth was however helped by some specific factors such as a soft comparator in China, strong ice cream sales and some advanced sales in Latin America."
Unilever's refreshments unit, which includes ice cream and tea brands, saw underlying sales growth of 8.5%, with volumes up 5.6%. The world's largest ice cream maker said investments behind its premium brands, such as Magnum and Ben & Jerry's, continued to lift the unit's price/mix, strengthening margins.
In foods, underlying sales growth totalled 1.6%, with much of the expansion due to pricing. Volumes at the unit were up just 0.4%.
Unilever said its savoury brands such as Knorr showed good volume growth lead by innovation around "natural" products and higher sales in emerging markets. In dressings, Hellmann's sales were propelled by an "excellent" showing in Latin America.
Elsewhere, in the newly-created baking cooking and spreads unit, Unilever said it continues to reposition its brands to "more attractive segments". The company said that yielded some positive results, with market share gains in margarine. The market itself, however, continues to decline. The company did not break out sales trends for its spreads business.
For the first nine months of the year, Unilever's like-for-like sales were up 3.8% on a group-wide basis. Total group turnover was EUR40.4bn.