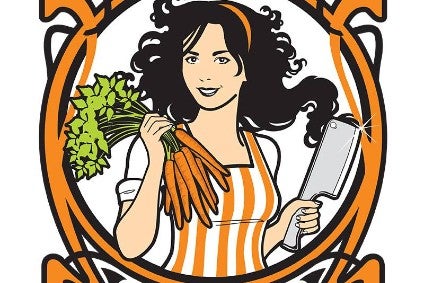 Unilever has acquired The Vegetarian Butcher in the Netherlands as the Anglo-Dutch consumer goods giant seeks a slice of the on-trend plant-based food category.
The deal was struck for an undisclosed sum and is expected to close by the end of the year, according to a statement today (19 December) from the owner of brands such as Colman's mustard and Ben & Jerry's ice cream.
The Vegetarian Butcher was founded by Jaap Korteweg, a real-meat farmer and meat lover until he turned vegetarian and formed the business in 2007. Unilever has worked with the company since 2016, producing a range of sauce-based vegetarian meatballs marketed under the Dutch giant's Unox brand.
Unilever said it is already selling around 700 vegetarian food products in Europe, including under its Unox, Knorr, Hellmann's, Conimex and Ben & Jerry's brands in the Netherlands.
Nitin Paranjpe, the president of the foods and refreshment division at Unilever, said: "The Vegetarian Butcher is a brand with a clear mission, many loyal ambassadors, a good following on social media and a strong position in the market. The brand will fit in well within our portfolio of 'brands with purpose', which have a positive social impact, are better positioned to meet the needs of consumers and are growing faster. Importantly, this acquisition will help us to accelerate our journey towards more plant-based food."

Around 4,000 stores across 17 countries now stock The Vegetarian Butcher's products. The company has distribution units in Denmark, Finland, Austria, Germany, Greece, Norway, Portugal, Spain, Switzerland and the UK, serving retail and foodservice outlets. And wider afield, it is also present in the US and Japan.
Korteweg said it is his "mission" to make plant-based meat alternatives "the standard". The company employs around 90 people, who are expected to remain with the business after the transaction.
"We want to take the next step – conquer the world," added Korteweg. "It is our mission to make plant-based meat the standard. We believe that with Unilever's international network, this acquisition will help to accelerate our mission."