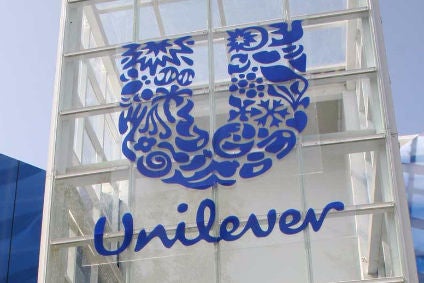 Anglo-Dutch consumer goods giant Unilever has committed to ensuring that everyone within its supply chain earns a living wage by 2030.
The Marmite and Ben & Jerry's brands owner made the announcement as part of a package of plans to "help build a more equitable and inclusive society".
Aside from a target to ensure everyone who directly provides goods and services to the company earns at least a living wage or income within nine years, the company has committed to spending EUR2bn (US$2.42bn) with suppliers owned and managed by people from under-represented groups by 2025.
It also said it plans to equip ten million young people with "essential skills" to prepare them for job opportunities by 2030.
Alan Jope, Unilever's CEO, said: "The two biggest threats that the world currently faces are climate change and social inequality. The past year has undoubtedly widened the social divide and decisive and collective action is needed to build a society that helps to improve livelihoods, embraces diversity, nurtures talent, and offers opportunities for everyone.
"We believe the actions we are committing to will make Unilever a better, stronger business; ready for the huge societal changes we are experiencing today – changes that will only accelerate. Without a healthy society, there cannot be a healthy business."
On the living wage commitment, Unilever said: "We already pay our employees at least a living wage and we want to secure the same for more people beyond our workforce, specifically focusing on the most vulnerable workers in manufacturing and agriculture.
"We will work with our suppliers, other businesses, governments and NGOs – through purchasing practices, collaboration and advocacy – to create systemic change and global adoption of living wage practices.
"In parallel, we will also help five million small- and medium-sized enterprises (SMEs) in our retail value chain grow their business through access to skills, finance and technology."
Unilever's living wage pledge was welcomed by UK trade union Unite.
Unite national officer Rhys McCarthy said: "Unite welcomes Unilever's pledge to ensure all workers in its global supply chain receive a living wage, which will hopefully be achieved before 2030.

"The most effective way for this to happen is to work with global union federations and local trade unions, which are best placed to ensure that workers' interests are properly represented. It is to Unilever's credit that the company has already explicitly recognised the crucial need for freedom of association for all workers in its supply chain."
In December, Unilever announced it was trialling a four-day week in New Zealand.