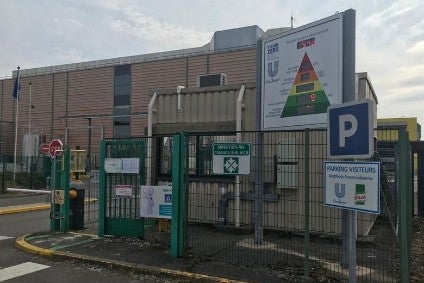 Unilever has set out plans to close a soup factory in France, pointing to flagging local demand for ready-made products.
The Knorr owner is looking to shut its plant in Duppigheim in the east of the country. Some 261 staff work at the site.
Outlining its reasons for the move, Unilever said Europe's market for soups and sauces is "in sharp decline". It described France's soup market as being "in structural decline" and said volumes had fallen 26% between 2012 and 2019. Consumers, the company said, "have increasingly favoured home-made products".
Unilever said its own sales of soup in France had tumbled by 23% between 2016 and 2020, although it added last year had proved an "exception" against the backdrop of Covid-19.
The volume of soup produced at Duppigheim fell 17.3% between 2015 and 2019 despite what Unilever insisting "efforts made to stimulate the volumes produced". Unilever said it had carried out projects at the site to look for savings but they had not been enough to to compensate for the decline in the plant's production volumes.
"Unilever soups are no longer competitive enough on the French market today, in terms of price, advertising investment and in share of assortment and investment with our clients," the consumer-goods giant said. "There is an urgent need to recreate margins of manoeuvre through the redeployment of industrial capacity in France and Europe to reinvest in the development of the brand and win back consumers."
Under Unilever's plans, the liquid soup the Duppigheim plant makes for the French market will be outsourced to a local co-manufacturer. The rest of the output would be consolidated "mainly at other sites in western Europe". A Unilever spokesperson refused to be drawn on which sites they could be, saying the company's plans are still subject to consultation.
The group said it had "identified" 70 positions throughout its French business that the affected staff at the Duppigheim factory could take. Workers will be supported in finding alternative employment, it added.