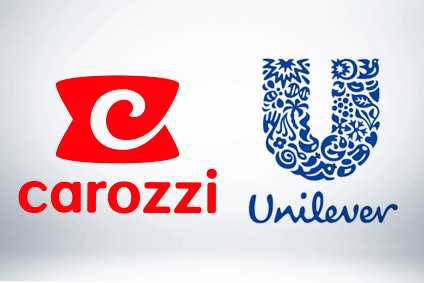 Unilever is to offload its ice-cream business in Chile, the prospective buyer of the asset, local food group Empresas Carozzi, has revealed.
The deal, struck for an undisclosed sum, would see Empresas Carozzi enter the ice-cream sector. The group's product range includes pasta, porridge, biscuits and confectionery.
In a stock-exchange filing to announce the acquisition, Empresas Carozzi said it would purchase the local brands Bresler and Melevi. The transaction also gives the Chilean company the licence to Unilever's international ice-cream brands on sale in the country.
Empresas Carozzi expects the acquisition to be finalised by no later than 15 July.
Unilever, the world's largest ice-cream business, had not returned a request for comment at the time of writing.
In 2018, Unilever acquired ice-cream companies in India, Romania and Bulgaria.
Ice cream sits within Unilever's food and refreshment division, which accounted for 37% of the FMCG giant's EUR52bn (US$58.52bn) turnover in 2019. Ice cream represented 13% of Unilever's revenue last year, according to the company's 2019 annual report.
In the report, Unilever said its turnover from ice cream globally grew last year but volumes "declined due to a strong comparator from a particularly good European summer in the prior year".
According to analysis from GlobalData, Chile's ice-cream sector is expected to grow from CLP431.7bn (US$526.7m) in 2018 to CLP516.3bn by 2023, equalling a compound annual growth rate of 3.6%. In volume terms, GlobalData analysts forecast the sector is expected to grow from 84.2 million kg in 2018 to 88.5m kg by 2023, a CAGR of 1%.
GlobalData's research says Unilever had a market share of 7.6% by value in Chile in 2018, behind Industria de Alimentos Trendy at 18.4% and the then Nestlé business at 35.5%. Froneri now houses Nestlé's ice-cream operations in Chile as part of the Swiss giant's venture with PAI Partners.