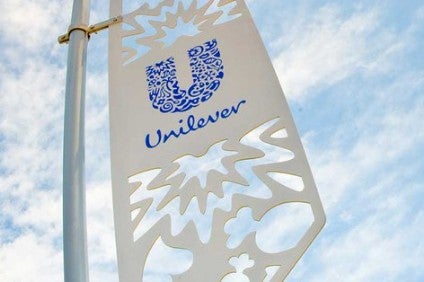 Unilever has opted to go ahead and unify its legal structure under a single entity headquartered in London, but the FMCG giant will still retain its operations and listing in the Netherlands.
The Hellmann's mayonnaise owner said its food and refreshments division, which generates 40% of its turnover, will remain headquartered in Rotterdam, along with its research and development unit. The home care, and beauty and personal care business divisions, will continue to be located in the UK.
Unilever has been owned through two separately listed companies, a Dutch NV and a UK plc, since its formation in 1930 but has operated as a single business unit through "complex agreements between plc and NV to maintain parity between economic rights of the respective shareholders", it said in a filing with the London Stock Exchange today (11 June).
The company has in the past reviewed its corporate structure and as taken a number of measures toward unification, most recently in June 2019, when Unilever terminated its depositary receipt structure. And in 2017, the Dutch division repurchased preference shares from shareholders. It opted to withdraw a proposal in 2018 to unify the business under a new Dutch holding company.
"Although the group received widespread support for the principle of unification, the board concluded that certain aspects of the proposed arrangements required reconsideration," Unilever said today.
Unilever said the amalgamation will be implemented through a cross-border merger between Unilever plc and Unilever NV, whereby shareholders in the Netherlands will receive one new plc share in exchange for each Dutch share. There will be no impact on workers across the business, it said.
"For the first time, investors will share exactly the same legal, ownership, dividend, governance and capital distribution rights in a single parent company," Unilever added. "The board expects Unilever to retain indexation in both the AEX and the FTSE UK Index Series."
Chairman Nils Andersen said: "Unilever's board believes that unifying the company's legal structure will create greater strategic flexibility, remove complexity and further improve governance. We remain committed to the Netherlands and the UK and there will be no change to Unilever's footprint in either country as a result of the proposed change to Unilever's legal parent structure. We are confident that unification will help Unilever deliver its vision of driving superior long-term performance through its multiple stakeholder business model."
Unilever said the legal combination will provide the benefit of "strategic flexibility for portfolio evolution", which may include acquisitions or "demergers". The move will also help reduce complexity in the business, with equal rights for both sets of shareholders.
"Upon completion, there would be one market capitalisation, one class of shares and one global pool of liquidity, whilst maintaining the group's listings on the Amsterdam, London and New York stock exchanges," it said.
The company said the new legal structure will also provide greater flexibility to respond to the coronavirus crisis.
And it has also hinted at the possible spin-off of its foods and refreshments division into an independent company.
"With the flexibility that unification provides, the Dutch government has also asked for reassurance that if Unilever should ever choose to list the Foods & Refreshment Division as an independent company, it would be incorporated and listed in The Netherlands," the company said. "The Netherlands is an attractive headquarter location for business and provided it continues to be as such, Unilever is comfortable to make these commitments given the division's already strong Dutch presence."