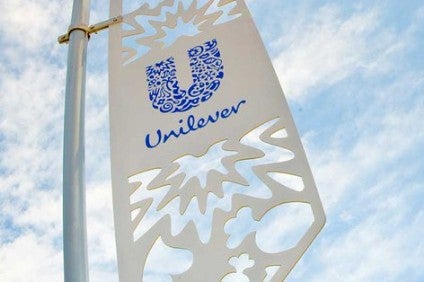 Unilever has unveiled a EUR1bn (US$1.12bn) "climate and nature fund" and outlined a new target for its carbon emissions among measures the Magnum ice cream and Hellmann's mayonnaise maker said showed the FMCG giant was "taking even more decisive action" on the environment.
The company said the new funding – to be spent over the next ten years – would be utilised on projects "likely to include" landscape restoration, reforestation, carbon sequestration, wildlife protection and water preservation.
A Unilever spokesperson told just-food Unilever planned to split the expenditure "evenly across the years between now and 2030" and described the fund as "a new allocation of resource specifically to tackle projects that will help to tackle climate change and protect and regenerate nature".
The spokesperson added: "The resource will come from our existing brand marketing investment. Our existing commitments in this area will be maintained."
At present, Unilever is aiming to have no carbon emissions from its operations and to "halve the greenhouse-gas footprint of our products across the value chain" by 2030. The company, pointing to "the scale and urgency of the climate crisis", said it is "additionally committing to net zero emissions from all our products by 2039 – from the sourcing of the materials we use, up to the point of sale of our products in the store". Any "residual emissions" in Unilever's supply chain would be "balanced through purchased or self-generated offsets", the group said.
Unilever is also introducing a "regenerative agriculture code" for its suppliers, which it said would "include details on farming practices that help rebuild critical resources".
The owner of the Knorr and The Vegetarian Butcher brands also wants to "communicate the carbon footprint of every product we sell". The company plans to set up a system for our suppliers "to declare, on each invoice, the carbon footprint of the goods and services provided".
Since taking the helm at Unilever, CEO Alan Jope has repeatedly spoken of the importance of the company's brands having "purpose", which includes helping to mitigate their impact on their environment.
Announcing the new measures, he said: "While the world is dealing with the devastating effects of the Covid-19 pandemic, and grappling with serious issues of inequality, we can't let ourselves forget that the climate crisis is still a threat to all of us. Climate change, nature degradation, biodiversity decline, water scarcity – all these issues are interconnected, and we must address them all simultaneously."