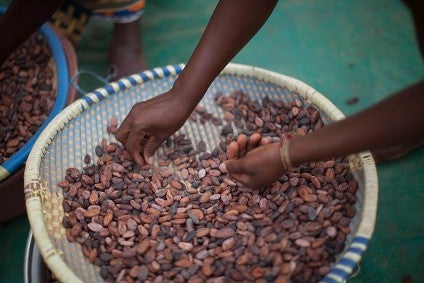 Ben & Jerry's, the US ice-cream business owned by Unilever, is to change what it pays farmers in Côte d'Ivoire for cocoa beans.
Around 5,000 Fairtrade-affiliated cocoa farmers supplying Ben & Jerry's will receive an extra payment on top of the annual Fairtrade Premium and the Ivorian government's minimum price for cocoa that all companies are required to pay. The amount equates to approximately an additional $600,000 over the next year.
Louisa Cox, director of impact at Fairtrade, said: "It's complex work to advance towards a living income, but both organisations are committed to this vision. Ben & Jerry's recognises the role of business in addressing the challenges in the cocoa sector and this commitment sets a great example for other companies to follow."
Ben & Jerry's is not alone among food businesses making a payment on top of the Fairtrade premium. Netherlands-based chocolate maker Tony's Chocolonely also does so, a Fairtrade spokesperson said.
"We'd encourage more brands to follow Ben & Jerry's and Tony's example and start their living income journeys," the spokesperson said. "We launched our living incomes campaign to the public in 2019, and we're delighted to see such forward-looking companies take their next step, building on their existing Fairtrade commitments. We're extremely encouraged to see these developments at a sector level."
Cheryl Pinto, values-led sourcing manager at Ben & Jerry's, added: "Starting with the cocoa in our chocolate ice cream mix, we're working towards the Fairtrade Living Income Reference Price for cocoa farmers, and this is the beginning. We are exploring living incomes in our other global supply chains, too."