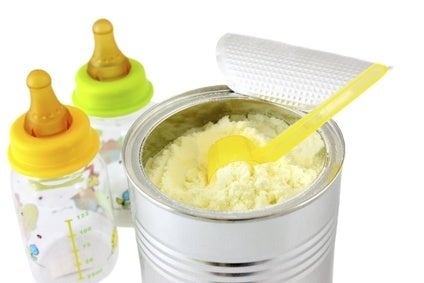 Spanish goat milk producer union Uniproca hopes to grow its export sales by establishing a plant to process the product for use in infant formula.
When completed, the new facility in Talavera de la Reina will focus on the collection, processing and drying of goat milk for baby food formulas, a spokesperson for the group told just-food. It will be the first facility in Spain to be controlled by primary producers, the spokesperson added.
"This plant will serve first to stock the fresh raw milk collected in the area and from the other small collecting centres, process it, by thermising it, skimming it, pasteurising it, concentrating it or drying it according to its final destination," the spokesperson explained.
The new production capabilities will open up additional geographical markets for Spanish goat milk, such as Asia, Russia and the Americas. "For the moment we can sell our milk only to national industries as raw fresh milk or to neighbouring EU countries such as Portugal, France, Italy as raw thermized milk," the spokesperson said.
The co-operative is in negotiations over a possible tie-up with Hunan Eurbest Nutritional Food Co., a Chinese firm owned by Liancheng Group , that produces Eurbest-branded infant formula in the Netherlands and imports it to China.
"Eurbest is one of the possible share partners … to secure Eurbest in its supply of prime material and to help Uniproca to penetrate [the] Chinese market with an experimented partner. But nothing is done yet and we're open to other share partners," the spokesperson said.
Phase one of construction, which will establish production from a collection centre to dry milk powder, will see an investment of EUR4.5m (US$.5.7m).