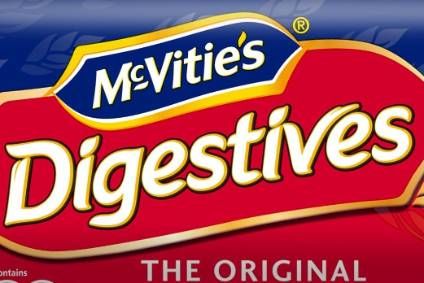 United Biscuits, the leading biscuit producer in the UK, has set out its vision for growing the biscuits category over the coming five years.
Through better targeting of when consumers eat biscuits, providing shoppers with the right products and greater convenience and helping retailers to merchandise more effectively, the Yildiz Holding-owned business sees potential to add GBP500m in retail sales of biscuits and savoury crackers to the GBP2.5bn biscuits category between now and 2020, outlining seven key drivers of consumption and purchase.
In a detailed category analysis, the McVitie's owner has put a value on each of the seven drivers:
Making a meal of it (promoting biscuits as part of a meal) GBP68m
On the go (snacking on the move) – GBP102m
Fun times together (biscuits in social occasions) – GBP69m
Daytime break (Snacking at work) – GBP 79m
Better for us (offering healthier snacks) GBP109m
From me to you (gifting) – GBP43m
Simplify and inspire (retail merchandising) – GBP72m.
Taking a category approach means in some of its retail merchandising work, United Biscuits will be acknowledging the position of competitors, but James Thomas, head of category development, said driving category meant "a bigger pie".
Speaking to just-food, Thomas said the company's strategy was a "two-pronged attack to drive growth", involving growing the overall category and ensuring United Biscuits is "innovating against the on-trend areas", in order to "tap into future consumer trends with products that consumers and shoppers actually want to buy".
The company has also sought to assert its position as market leader, and in Thomas' words "the number one category and trade authority", by publishing the 2015 Biscuits Review, its first report setting out key statistics and facts on the UK sweet and savoury biscuits category.
Click here for further coverage of United Biscuits' outlook for the UK biscuit category, in which he ponders whether the obesity issue should influence companies' growth strategies.