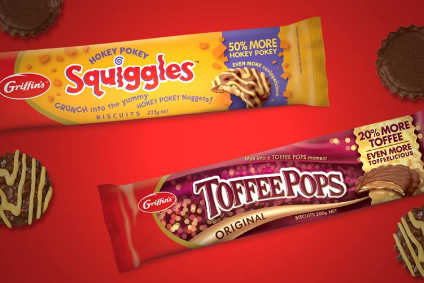 Universal Robina Corp., the Philippines-based food group, saw its sales and profits grow in the first half of its financial year.
The company booked a 5.2% rise in net sales to PHP58.54bn for the six months to the end of March.
Operating income was up 6.1% at PHP9.39bn, with lower input costs giving the result a boost.
Net income grew 29.2% to PHP8.36bn, boosted by unrealised foreign exhcange gains and by the market valuation of financial assets from the gain of a debt currency forward hedge from New Zealand subsidiary Griffin's Foods.
Sales from URC's branded consumer foods rose 4.4% to PHP48.46bn, with the division's domestic sales, excluding those generated from packaging, up 2.6%.
The division's international operations saw its first-half sales rise 7.7% to PHP17.45bn. URC said the international results were driven by its operations in Indonesia, Vietnam, Malaysia and New Zealand.
URC said the Griffin's snacks business in New Zealand it acquired in 2014 "continues to post good market shares". The company added: "We have been actively taking steps to grow its value faster than volume and improve its profitability."