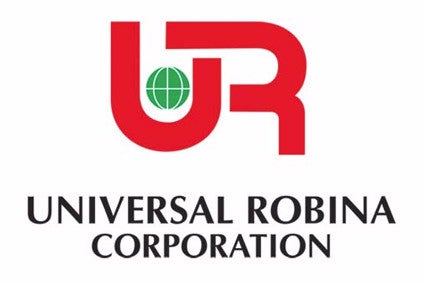 First quarter profits at Filipino food manufacturer Universal Robina Corp. (URC) have been driven by lower commodity prices and better cost management.
For the quarter, net profits rose 47% to PHP4.79bn (US$101.1m) while operating profits rose 16% to PHP5.14bn.
Profits were lifted by lower costs in the quarter.
Group sales also rose during the period by 11% to PHP29.9bn and were driven by sales of ready-to-drink tea and noodles thanks to growth of Nissin Cup Noodles.
Snacks showed mixed results with domestic consumers downtrading to cheaper brands in salty snacks, and shifting to other formats for candies and biscuits, URC said.
URC reiterated topline guidance of 8-9% growth in sales and said it remained "cautiously optimistic given challenges that affect consumer sentiment and overall demand" such as El Nino, slower remittance growth and a weaker macro in Thailand.
Q1 sales by region
Philippines branded consumer foods: +6% to PHP16bn.
International branded consumer foods: +19% to PHP8bn