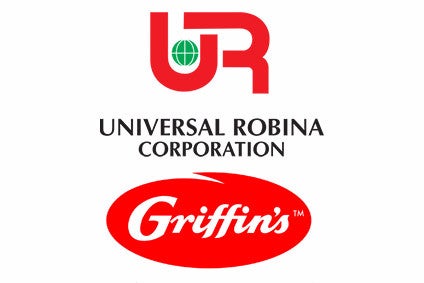 Universal Robina Corp., the Philippines-based consumer goods group, has outlined its strategy to roll out the Griffin's biscuit brand into markets in Asia.
The company, which acquired New Zealand-based Griffin's Foods from private-equity firm Pacific Equity Partners last year, is launching biscuits sold under the Griffin's brand in Hong Kong and Singapore this quarter.
"We have selected ten to 12 SKUs across the Griffin's business and these products are similar to what they have in New Zealand – i.e. same pack sizes, formulation and price points," URC told just-food.7
By April, URC plans to launch smaller packs in Asian cities including Manila, the Philippines capital, Kuala Lumpur, Bangkok and Jakarta.
There is a third stage to the roll out, although URC did not specify when that would start. It will involve the launch of "customised" products for Asian markets, including lines sold in convenience stores in the region and, more specifically, items targeted at consumers in southern China.
URC is planning to add a line into its existing plant in Thailand to produce Griffin's products for Asia.
"We have mainstream brands targeting middle to lower middle class consumers under our snackfoods motherbrand Jack 'n Jill like Magic, Cream O, Fun O, Hello. Griffin's on the other hand will be our offering for a more discerning consumer – middle to upper – and is our foray into the higher price point segment," the company added.