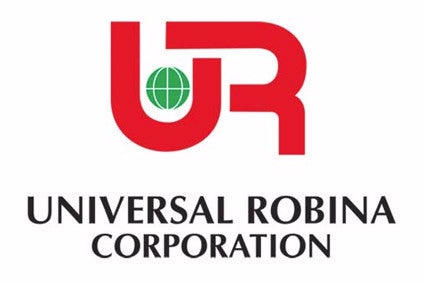 Universal Robina Corp. has said its top-line grew by 8% in the first quarter of 2017 although cost inflation, exchange rates and the lingering impact of a drinks recall in Vietnam weighed on the Philippines-based food and beverage group's profits.
URC posted net sales of PHP30.68bn (US$615m), up 7.6% on the year-ago period, which it said was driven by operations including its consumer brands in Thailand, its New Zealand-based snacks arm Griffin's and sales of the recently-acquired company Snack Brands Australia.
However, URC's operating income fell to PHP4bn due to a "lower contribution" from its branded business in Vietnam, while "significant input cost inflation, volatile forex, higher distribution costs and higher investments in advertising and promotions", weighed on its overall branded arm.
Net income was also down, falling 4.2% to PHP3.4bn over the previous first quarter, as a result of what URC said were "lower realised market valuation gains on derivatives, slightly pulled up by net foreign exchange gain and lower equity in net loss of joint ventures".