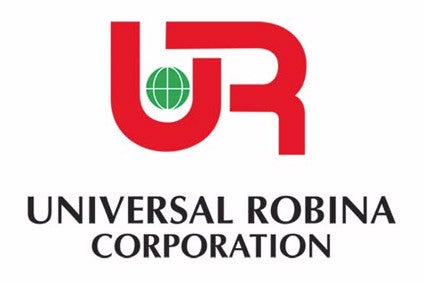 Universal Robina Corp., the Philippines-based consumer goods group, is looking to buy assets across south-east Asia.
The company told just-food it was searching for businesses in the region that could give it access to premium "on-the-go products," which are "convenient, healthy and indulgent".
Universal Robina said: "We continue to evaluate potential strategic opportunities across the markets where we operate."
Asked if Universal Robina was in talks with potential targets, it said there was "nothing active at this point" and added: "We will disclose once a firmed up target is found and agreement signed."
The group has 15 plants in Philippines, four in Vietnam, three in China and one each in Myanmar, Thailand, Malaysia and Indonesia. It also has two sites in New Zealand.
Universal Robina had reportedly indicated it was looking at a potential physical presence in Cambodia and Laos, where it distributes products but has no manufacturing. However, the company told just-food: "We want to formalise an organisation to look into marketing and distribution in these markets, no plans of acquiring anything."
In the 12 months to the end of September, Universal Robina generated sales of PHP109.01bn (US$2.33bn), up 18% on the previous year, helped by growth at home and abroad. The higher international sales came in part due to Universal Robina's acquisition of New Zealand snack maker Griffin's, which it acquired in November 2014.
Universal Robina generates 65% of its annual sales in the Philippines. Reports in the Philippines suggested Universal Robina wants the proportion of its sales made outside its domestic market to 45% by 2020.
Asked to confirm that target, Universal Robina told just-food: "Our plan is to further scale up our international business given the potential of a larger addressable market," it said.
Universal Robina was also reported to be looking to almost double its turnover to PHP200bn by its 2019/2020 fiscal year. The company said: "We have a track record of doubling the business every five to six years and we intend to at least grow the business' top line [by] 10-12% each year."