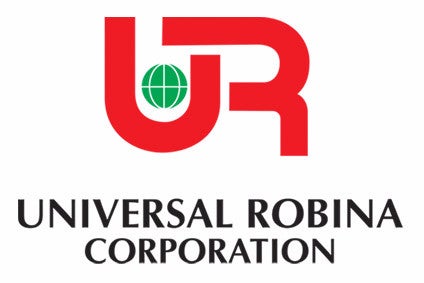 Philippines-based group Universal Robina Corp. has posted a fall in first-half profits amid a drop in domestic beverage sales and spending the company has made in Vietnam to revitalise its local business after a product recall last year.
URC booked a 13.7% decline in net income to PHP6.39bn (US$126.7m) for the six months to the end of June. Operating income slid 7.9% to PHP7.61bn.
The company pointed to a decrease in its branded volumes in the Philippines as a factor in its falling EBIT. Revenue from that side of URC's business was flat, with "favourable" results from its snacks unit and from its local joint ventures with Nissin and Danone offset by a "double-digit" decline in drinks sales.
URC's investment to support its unit in Vietnam in the wake of last year's lead scare also weighed on EBIT.
The group's net sales climbed 9.6% to PHP60.8bn, with its branded business in Thailand helping its top line, alongside the company's acquisition last year of Snack Brands Australia.