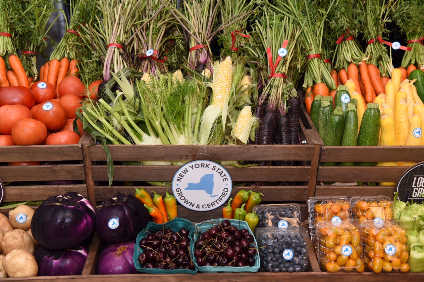 The UK is facing ongoing shortages in supplies of fresh produce as a result of "unprecedented" bad weather in Spain and other parts of Europe in recent weeks that have hit production.
Imports of vegetables such as courgettes have been particularly badly hit and shoppers can expect to see supplies of other fresh produce disrupted, say producers.
A spokesperson for Freshfel Europe, a Brussels-based forum representing the fresh produce industry, said the problems afflicting vegetable production were "unprecedented, with the yield of courgettes, aubergines, tomatoes, broccoli and peppers from Spain down by about 25%, while prices have risen between 25% and 40%".
The spokesperson added: "There has been a dramatic loss of production not only in Murcia, in Spain, but also in the Spanish regions of Andalusia and Valencia. All this has come at a time of heavy snowfall in Italy."
A spokesperson for the UK's Fresh Produce Consortium told just-food yesterday (18 January): "We are aware that there have been difficulties because of poor weather in Spain where we get a number of our produce from. But these things can happen and affect supplies. It's not unusual and the supply chain does aim where possible to source from other places where necessary."
Several key UK retailers contacted by just-food declined to comment on the impact of the shortages. However, a Tesco spokesperson told just-food: "Due to bad weather conditions in Spain, we are experiencing a few availability issues, but are working with our suppliers to resolve them as quickly as possible."