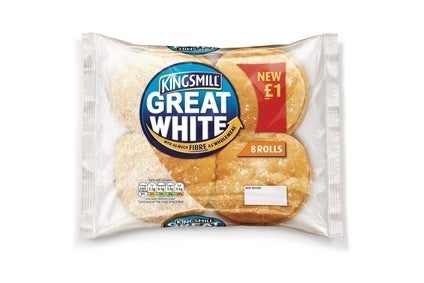 Associated British Foods has insisted it is making the right moves to tackle the problem of aggressive competition in the UK and Australia's bakery sectors, two markets where its sales are under pressure.
For the period ended 28 February, ABF reported a 4% drop in grocery sales to GBP1.6bn. While good performances were seen from its Twinings Ovaltine, tea and its Jordans Ryvita businesses, bakery in both the UK and Australia suffered as a result of increased competition in the sector.
However, CEO George Weston said moves the company has made recently to lower costs have and will continue to serve it well. Speaking of its bakery business in Australia, Weston said the company had set out to "reset the price of branded bread" as a result of the gap between own label and branded bread getting "too big". The company has implemented a cost reduction programme across all bakery sites in a bid to deliver productivity improvements.
"We've brought down the prices of branded bread, the market share of brands is now increasing. There was of course an investment – a cost of doing that – but i think it's absolutely the right thing to do".
Profitability of its UK bakery business also took a hit, driven by over-capacity in the industry, reducing manufacturers' margins, and retailers "seeking to prove their value credentials in essential shopping items such as bread".In recent weeks, one of the UK's largest supermarkets, Tesco, confirmed it was delisting ABF's Kingsmill bread. Despite this, the company claimed the lost volumes have been made up elsewhere.
Weston said, with the capital investment programme for Allied Bakeries now being complete, the company has "the network of lowest cost bakeries in the country".
"In this era of intense competition having that low cost base is absolutely vital and we have it. Despite some losses which have been well flagged in the newspapers and elsewhere we have maintained bread volumes and will continue to do so."