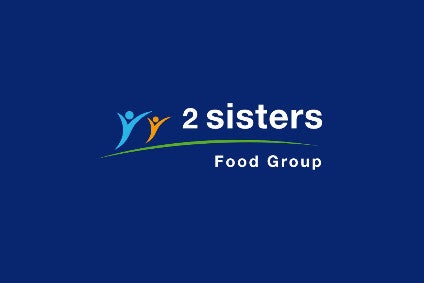 Aldi and Lidl have joined Marks and Spencer in suspending accepting supplies from the 2 Sisters Food Group plant alleged to have broken labelling rules and followed poor sanitary conditions.
The discounters are among five UK grocers to be supplied by the 2 Sisters site in West Bromwich in central England at the centre of safety concerns following an investigation by The Guardian newspaper and ITV News published yesterday (28 September).
A spokesperson for Aldi told just-food this afternoon: "We have suspended supply from this site while we carry out an urgent investigation into these allegations. We expect all suppliers to adhere to the highest possible food hygiene and traceability standards at all times."
Discount retail peer Lidl issued a similar statement. "Lidl UK takes the issue of food safety extremely seriously and we were very disappointed to see the unacceptable standards shown in yesterday's report," the retailer said. "We immediately launched an investigation with the supplier and can confirm that we will not be sourcing from the site until the investigations have been satisfactorily concluded."
Neither discounter commented on how it would look to source alternative supplies.
Earlier this afternoon, upmarket UK grocer Marks and Spencer said it had started its own probe in the wake of the Guardian/ITV investigation and had stopped taking in supplies from the West Bromwich factory while that was ongoing.
The undercover investigation by The Guardian and ITV News, which included recorded footage, claims workers tampered with the labels governing bird slaughter dates. Employees also mixed chickens with different "kill" dates on the production line at the plant, raising concerns over use-by-dates.
Other revelations from the report included products returned by the stores to 2 Sisters were repackaged and returned. Workers were also seen dropping fresh chicken on the floor and putting them back on the production line.
This afternoon, the UK's Food Standards Agency said it had sent inspectors to the plant in the wake of the media outlets' findings. The FSA said its inspectors had "found no evidence of breaches".
It added: "However we continue to review the evidence and if any incidences of non-compliance are found we will take prompt and proportionate action with the business concerned, working closely with the local authority."
In a statement, Heather Hancock, chairman of the FSA, said: "It is the responsibility of a food business to ensure the food it sells is safe and what it says it is. We take any allegations of inaccurate labelling and breaches in hygiene regulations very seriously. Should we find any evidence of any risk to public health, any products on the market which we believe to be a cause of concern will be urgently removed from sale. We would always encourage consumers to take note of our advice on safe cooking, handling and storage of chicken and other poultry meat."
Responding to the revelations yesterday, 2 Sisters said in a statement: "We have been made aware of several broad allegations made by The Guardian/ITV in relation to inappropriate procedures, food safety and hygiene issues at two of our poultry processing facilities. We view these allegations extremely seriously."
It went on to say: "We have not been given the time or the detailed evidence to conduct any thorough investigations to establish the facts, which makes a fulsome response very difficult. What we can confirm is that hygiene and food safety will always be the number one priority within the business, and they remain at its very core."
2 Sisters finished off its statement on how it may respond to say: "If, on presentation of further evidence, it comes to light any verifiable transgressions have been made at any of our sites, we will leave no stone unturned in investigating and remedying the situation immediately."
The company's lawyers at Schillings added: "Food safety and hygiene are 2SFG's top priorities. To the extent that you have identified any shortcomings (which is not admitted), these could only be isolated examples which our clients would take very seriously, and they are investigating the allegations made."