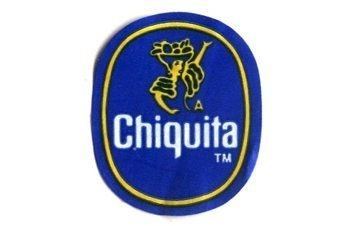 Cutrale Group and Safra Group today (8 September) insisted Chiquita Brands International has laid down "absurd and unacceptable" conditions for talks to take place over a possible takeover.
The US produce giant said earlier today it would enter into discussions with the Brazilian juice maker and investment firm.
However, in a strongly-worded response, juice maker Cutrale and investment firm Safra claimed Chiquita's announcement was "a blatant attempt to frustrate Chiquita shareholders" and an attempt to "preserve [the] now-discredited Fyffes transaction".
Chiquita, which has agreed to merge with fellow banana supplier Fyffes, last month turned down a US$610m bid from the Brazilian companies. It labelled the offer "inadequate" and insisted it would press ahead with the deal with Fyffes.
Cutrale and Safra sought to exert public pressure on Chiquita and had urged to the fruit group's shareholders not to back the deal with Fyffes. Investor advisory groups ISS and Glass Lewis, meanwhile, have recommended Chiquita shareholders vote against the deal.
The announcement from Chiquita was the first time the company had indicated a willingness to engage in discussions with its suitors. Chiquita and Fyffes have postponed shareholder votes on the merger planned for next Wednesday until 3 October.
Nevertheless, Cutrale and Safra criticised Chiquita's demands. They said Chiquita had asked the bidders "sign a confidentiality agreement, complete due diligence, and deliver a fully binding, definitive proposal by September 16 – only eight days from now and 17 days before the [new] meeting date".
The firms said the confidentiality agreement required they enter into a "restrictive standstill", which they claimed could "prevent Cutrale-Safra from soliciting proxies from Chiquita shareholders against the Fyffes transaction at the October 3 meeting or for a further adjournment of that meeting".
The suitors also claimed Chiquita had said their binding offer would have to remain open for acceptance by the US group's board until 15 November.
"Chiquita's announcement is a blatant attempt by the board to frustrate the Chiquita shareholders and reject the recommendations of the major shareholder advisory services, including both ISS and Glass Lewis, against the Fyffes transaction and in favour of meaningful engagement with Cutrale-Safra on its superior, all-cash proposal," Cutrale and Safra said. "The conditions and timeline laid out by Chiquita for Cutrale-Safra are absurd and totally unacceptable. Chiquita has not set the timetable with a view to maximizing value to its shareholders.
"Cutrale-Safra understands the need for a prompt resolution to this situation. If the Chiquita board engages immediately and on reasonable terms with Cutrale-Safra, we expect to be able to complete our due diligence expeditiously and provide Chiquita with a firm proposal that maximises value for Chiquita shareholders. We would then expect an equally expeditious decision by the Chiquita board on the merits of that proposal."
just-food asked Cutrale and Safra to clarify if their statement meant they would not hold talks with Chiquita if the conditions were unchanged. The bidders declined to comment further beyond their announcement.
Click here for just-food's timeline of the most important developments in the battle for ownership of Chiquita.