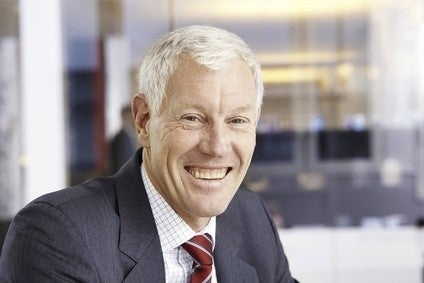 Cloetta CEO Bengt Baron today (18 July) told just-food the Sweden-based confectioner was ready to make more acquisitions – but was more likely to pounce in its existing markets than emerging economies.
In the two years since Cloetta merged with fellow Swedish candy group Leaf International, the company has made three acquisitions, most recently Ireland's Aran Candy, the group behind The Jelly Bean Factory brand.
Speaking to just-food after Cloetta published its second-quarter and half-year results, Baron coined the company's slogan when asked if there were gaps in its portfolio it could fill through acquisition.
"We think there are a lot of Munchy Moments out there that we're not satsifying at this point," he quipped. "We will continue to look for opportunites. It's very difficult to say when and how. We're not committed to … a number of transactions as we don't want to be slaves to external commitments. We're looking for interesting propositions that complement our portfolio, whether it's within existing segments like Goody Good Stuff or Jelly Bean Factory or whether its complementary like Nutisal was."
Cloetta bought UK free-from candy firm Goody Good Stuff last May. This year, it has rolled out products into two of its key markets, with launches in Sweden and the Netherlands.
Nutisal, a manufacturer of dry roasted nuts, was bought from Lebanese nut firm Al Rifai Group in December, marking Cloetta's first move into snack nuts.
Cloetta's products are sold in 40 markets but the bulk of its sales are generated in western Europe.
Asked if Cloetta was focused on finding pockets of growth in developed markets or would consider moves to deepen its presence in emerging markets, Baron told just-food: "The focus is on both but the likelihood is more on existing markets."
He explained: "We would be very excited about finding a good entry into emerging markets. It's nice to be more exposed to faster-growing markets than we are right now. However, confectionery is quite a fragmented category and it's impluse-driven through its brands. You need to have a solid position in order to be in front of the consumer's face – and to be able to get the best shelf positoning, the right slots and promotions. You need to have a significant portfolio.
"If we were to go into an emerging market, either we have to find an acquisition candidate that has the portfolio that is locally entrenched, with a cult similar to us, or we need to find a partner that is willing to invest and and drive our performance. That is not that easy; however, we would definitely look at those opportunities. In the meantime, we still think there are plenty of opportunities to find more synergistic acquisitions as we have in the last year and a half or so. It's not as easy getting into the emerging markets and I think a lot of our colleagues in the industry are finding that."