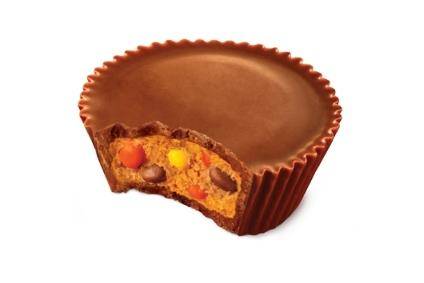 Hershey revealed today (30 June) that its board has "unanimously rejected" a takeover approach from Mondelez International valuing the US chocolate company at US$107 per share.
The Reese's maker confirmed it had received a "preliminary, non-binding indication of interest" from Mondelez to acquire the company for a "mix of cash and stock consideration" as well as "other non-monetary considerations".
According to a report in The Wall Street Journal, Mondelez had made certain promises about jobs, relocating its head office to Hershey, Pennsylvania, and adopting Hershey's name. It is understood that these concessions were made in a bid to win support from The Hershey Trust, the majority owner of Hershey that is viewed as a major barrier to any takeover attempt.
Rumours earlier in the day of the takeover attempt had caused Hershey's share price to spike. Shares in the group were trading at $114 per share by 3.21pm (ET) in New York. Hershey shares had closed yesterday – the last full day of trade before the rumour broke – at $97.19 a share.
Hershey, however, said that the offer did not warrant further discussions with Mondelez. In a statement, Hershey said: "The company's board of directors, after receiving input from the company's management and its outside financial and legal advisors, carefully evaluated the indication of interest. Following this review, the board of directors of the company unanimously rejected the indication of interest and determined that it provided no basis for further discussion between Mondelez and the company."
Hershey concluded: "The company's board of directors and management team are committed to enhancing value for all stockholders in accordance with the company's strategic plan."
A merger of Hershey and Mondelez International would create the world's largest chocolate maker, combining Hershey's strength in the US with Mondelez's international reach through brands such as Cadbury.
A spokesperson for Mondelez told just-food that, as "a matter of practice", the company does not comment on "rumour or speculation".