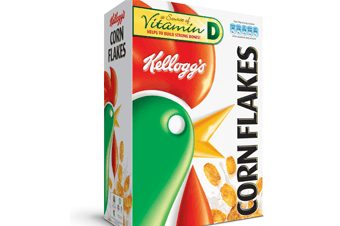 Kellogg has insisted there is "no link" between its tax situation in the UK and a warning in its annual report changes to tax regulations in international markets could hit profits.
A spokesperson for the company told just-food: "The comment in our annual report about potential changes in US tax laws and to the OECD base erosion and profit shifting (BEPS) project aren't related to the UK diverted profit tax. As changes to US and international tax laws are ongoing, we don't know what, if any, the potential impact of this will be on our business and so we have to flag it within our annual report as an uncertainty."
The US cereal-to-snack group hit the headlines in the UK this weekend, after stating current "economic and political conditions" meant "tax rates in various foreign jurisdictions may be subject to significant change". In particular, the group noted: "Contemplated changes in the UK and other countries of long-standing tax principles if finalised and adopted could have a material impact on our income tax expense."
Corporation tax has become a hot issue in the UK given the charged political atmosphere in the run-up to next month's general election. The UK is targeting tax structures used by multinational corporations as part of a campaign led by the OECD to limit tax avoidance and the use of offshore tax havens. Chancellor George Osborne claimed last month government measures to combat tax avoidance, including a so-called Google tax, would raise GBP3.1bn (US$4.62bn) in tax revenue.
As first reported in The Financial Times, Kellogg accounts reveal the firm operates in the country via two main subsidiaries, which are operated through Irish-based Kellogg Europe Trading Ltd. These businesses paid corporation tax of GBP8.4m on declared profits of nearly GBP50m in 2013. Kellogg also has six companies registered in Luxembourg that collectively paid corporation tax of GBP210,000 on profits of about GBP57m.
Kellogg's tax payments were, however, apparently offset by a tax credit worth GBP11.8m, recorded by another UK-registered Kellogg company, Kellogg Group Ltd.