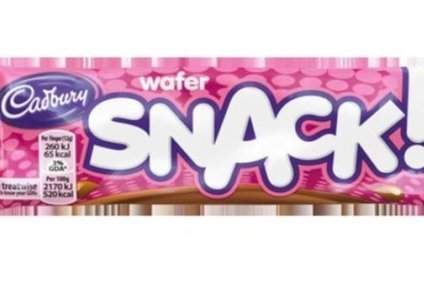 Mondelez International has confirmed it plans to close one production plant in Ireland and downsize a further two sites.?
The company said it will shut its chewing gum ingredient facility in Tallaght, County Dublin, in early 2016. Mondelez said the move followed an "in-depth review" that found the cost of production was "at least twice as expensive" as similar plants in its network.
"Global demand for gum is declining and the development of a new, superior technology for the production of end-to-end gum products supersedes the current technology in Tallaght," Mondelez said.
The closure will see the loss of 45 permanent roles and 17 contracted roles. Employee consultation is beginning, Mondelez revealed.
Elsewhere, Mondelez announced proposals to cut the workforce at two of its chocolate plants – in Coolock, Dublin, and Rathmore, County Kerry – by a total of 160 employees.
Coolock will cease to manufacture Time Out and Pink Snack wafer brands, whose sales "have been in decline for a number of years". Production will instead concentrate on core brands including Dairy Milk, Flake, Twirl and Boost.
A spokesperson for Mondelez told just-food Time Out production will be moved to Poland while Pink Snack will be discontinued. "The proposal is that Time Out manufacture will move to Poland at the end of 2015. Pink Snack is an Irish exclusive brand and will cease being manufactured – due to declining demand – again at the end of 2015."
Mondelez said the cuts are aimed at ensuring a "sustainable" and "strong" future for its chocolate business in Ireland. The company will invest EUR11.7m (US$13.1m) in new chocolate making technology, the group added.
Justin Cook, MD of Mondelez Ireland, said: "Our proposals to restructure our chocolate business aim to build a stronger business in Ireland. Cadbury is the only large scale chocolate brand manufactured in Ireland. We are proud to support Irish farmers by buying approximately 70m litres of milk every year."
Phil Hodges, SVP integrated supply chain for Mondelez International, added: "Our chocolate production costs in Ireland are currently more than twice that of Mondelez factories in other locations, and we have to become competitive if we are to strengthen for the future.
"Our gum ingredient factory in Tallaght faces too many production cost challenges to be sustainable and, following the development of new, superior technology which is only suited for co-location with a finished gum plant, regrettably we see no alternative to the proposal to close this plant."
Mondelez has been streamlining its operations in an effort to boost margins. The US snack giant has targeted operating margins of 15-16% by 2016. For 2014, the group's operating margin stood at 12.9% and the company forecast 2015 margins will total 14%.