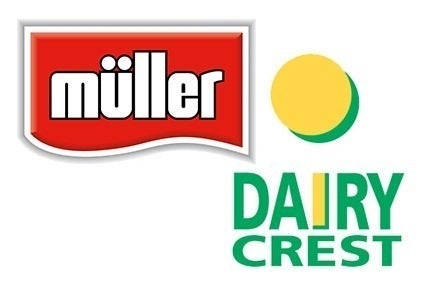 German dairy giant Müller has insisted its move to buy Dairy Crest 's dairies operations will help the entire UK sector, from farmers to consumers.
Müller is set to deepen its presence in the UK liquid milk sector with the GBP80m (US$126.8m) acquisition of a Dairy Crest business that supplies major retailers, middle ground customers – including smaller retailers, coffee shops and hospital – and residential customers.
However, it is a business under pressure amid fierce competition among major UK supermarket chains, which are using products like milk as a central part of their price-cutting campaigns.
Alongside news of the proposed sale, Dairy Crest announced its half-year results, which included a GBP4.4m operating loss from the dairies arm in the six months to 30 September. Excluding proceeds from property disposals, the division's operating loss was GBP12m.
The deal would mean the UK liquid milk sector had two major milk suppliers – Müller and Arla Foods – instead of three and the transaction remains subject to the approval of local competition authorities.
Speaking to just-food, a spokesperson for Muller 's UK and Ireland arm said the deal was "good news" for the industry.
"We're pretty confident that this transaction works for each element of the supply chain – from consumers to customers right through to dairy farmers," the spokesperson said. "We will obviously work with the competition authorities over the next few months and make a case. We think this can only drive benefits in terms of competition because it creates stronger companies to create that competition."
Müller entered the UK milk sector in 2012 when it acquired local milk supplier Robert Wiseman Dairies. The privately-owned business does not disclose details of its financial performance although some City analysts covering Dairy Crest believe Müller has not been immune to some of the pressure facing the UK group.
The Müller spokesperson said the company has "serious concerns about the mid- to long-term sustainability of that sector" and believes the deal will help improve trading conditions.
"I think the whole industry has concerns about its long-term sustainability. National multiple retailers are competing strongly, farmers are quite rightly looking for fair pricing," he said. "Within that supply chain, what we needed to do was increase our efficiencies and improve our own business and we can see through this transaction a means by which we could achieve that. If we can become more competitive and lower our costs, we can unlock other benefits, maybe higher levels of innovation in a fresh milk sector that really hasn't seen much innovation to date."
When contacted by just-food, the UK's Competition and Markets Authority said it was "too early" to comment on the proposed deal.
Analysts expressed hope the watchdog approved the transaction. "The reality is they have to be pragmatic and see that this is a deal that makes sense for all parties," Peel Hunt analyst Charles Hall told just-food. "It shouldn't be against consumer interest because the combined business will be able to be more cost-effective than the two parties. It should be beneficial for farmers, creating a stronger player, rather than having an industry that has been losing money. That clearly is unsustainable. Given the current state of the industry, something had to change and this is probably the best solution for both the industry and the companies involved."
Under the terms of the current agreement, Müller will acquire factories at Foston, Chadwell Heath and Severnside. The deal also includes the Hanworth glass bottling site, where Dairy Crest is consulting with employees on the site's future, and 72 depots.
The Usdaw trade union has already expressed "concern" about the impact the transaction could have on jobs.
The Müller spokesperson refused to rule out site closures. "No business would rule anything in our out. The businesses are largely complementary," he said. "We've got to strike a balance. We don't want to diminish the quality of the asset that we are acquiring. The two businesses are largely complementary. Dairy Crest is strong in the east and the south and we are strong in the south west, the Midlands, in the north west and in Scotland. That's not to say we won't review the business following acquisition but the geographic footprints are largely complementary."
Dairy Crest has been scaling back its residential milk delivery service. The Müller spokesperson said it was "too early" to talk about what the yoghurt maker would do with that side of the business. "The trans won't complete until we get competition approval and that could be up to 12 months so it's too early to talk about specific integration plans."