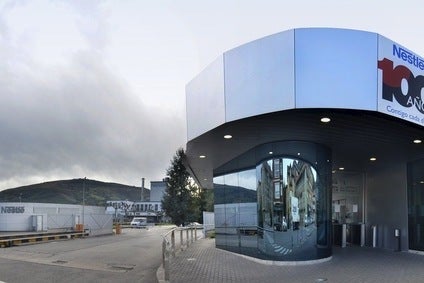 Nestle plans to appeal against a decision from the Spanish competition regulator decision that found the company, alongside ten other dairies, guilty of price collusion in the market.
Earlier this week, the Spanish National Commission of Markets and Competition (CNMC) handed out fines totalling EUR88.2m (US$97.3m) to the dairies. The regulator accused eleven companies of sharing sensitive information on the purchase price of unpasteurised milk at both a national and regional level.
A spokesperson for Nestle told just-food: "Nestle Spain complies strictly with the current legislation. We are absolutely convinced that we have not broken the competition rules and the facts are not credited. This is the reason why Nestle have decided to appeal against the decision of the CNMC to the High Court."
Other dairies included in the decision were: Danone, Lactalis, Corporacion Alimentaria Penasanta, Puleva Food, Calidad Pascual, Senoble, Central Lechera, Gremio de Industrias, Asociacion de Empresas Lacteas de Galicia and Central Lochera de Galicia. At the time of writing, it is unclear whether the other dairy manufacturers are also preparing to appeal the decision.