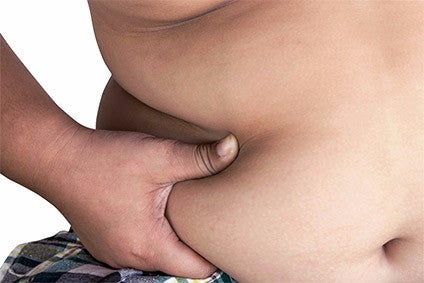 The UK government has insisted it is "ridiculous" to suggest pressure from the country's food sector has "severely eroded" its upcoming strategy to tackle child obesity.
Citing unnamed sources "close" to the government, UK campaign group Action on Sugar had said "strong lobbying from certain members of the food industry" meant the government's planned childhood obesity strategy – scheduled for launch by the autumn – was "set to fail before it's even launched".
However, a spokesperson for the UK's Department of Health brushed off the claim. "This is a ridiculous suggestion. When the childhood obesity strategy is published shortly, it will set out what more we can all do to prevent children becoming overweight and obese, building on the measures we are already taking, like the soft drinks industry levy," the spokesperson told just-food.
The spokesperson insisted it is "routine" for government to consult with stakeholders in the formulation of policy. The report, The Department of Health said, is on track to come out "in the summer time", the spokesperson added – some time between now and the end of October.
Action on Sugar had also taken aim at the prospect of the strategy containing voluntary measures, rather than food manufacturers facing regulation. "According to our source, the food industry is only going to be asked to reduce sugar in their products by 20% and this will be a voluntary system rather than regulated, making it even weaker," Action on Sugar said. "If the aim is only to reduce sugar by 20% through a voluntary system that is not enforced, the actual reduction is likely to be far less – meaning we may only reduced population calorie intake by approximately 20 calories per person per day, which is not sufficient to prevent obesity and type 2 diabetes in either children or adults."
The campaign group added there are likely to be only "minor restrictions" in the marketing of foods high in sugar, salt and saturated fats to children.
The UK's Food and Drink Federation , was alongside The British Soft Drinks Association , one of two industry bodies called out by Action Sugar for their lobbying. The FDF declines to comment on Action on Sugar's claims lobbying had eroded the upcoming strategy. However, a spokesperson insisted a voluntary approach was needed to progress reformulation efforts. "Food and drink companies have a proud record of voluntarily removing salt, and more recently fat and sugar too, from their products. This process must, by necessity, proceed at a speed that consumer tastes allow. Since the technical challenges of reformulation differ almost from one product to the next, there cannot be a 'one size fits all' approach so mandatory reformulation is both unworkable and profoundly undesirable."
The spokesperson declined to comment on Action on Sugar's assertion government policy would target a 20% sugar reduction, insisting with the policy document still pending the target was just a "rumour".
In a statement, FDF director general Ian Wright also emphasised the food and drink industry has been "working in partnership with government for several years" to "ensure we play our part in tackling obesity". He continued: "As the government finalises its childhood obesity strategy we have been making a clear case in support of a range of policy interventions that can have the maximum impact in the shortest time."
Wright was quick to stress the progress made by FDF members in reformulation. "Britain's producers have virtually eradicated artificial trans fats in products, have markedly lowered salt, and are working to reduce calories from sugar and fat. We're committed to doing more and expect to see reformulation and portion control, considered by leading experts to be the most effective tools to tackle obesity, in government's forthcoming strategy," he noted.
On the marketing of unhealthy foods to children, Wright also rebutted Action on Sugar's assertion the food industry has a "brilliant record of evading" marketing restrictions. The campaigners insisted "more severe restrictions" are needed with the aim only "healthy" food should be marketed to children.
However, according to Wright, food makers support increased voluntary restrictions on the marketing of high fat, salt and sugar foods. "Britain's food and drink brands support the tightening of current advertising code which would ensure that ads for HFSS foods and drinks are not targeted at under-16s in any medium, including online. This voluntary action brings online restrictions into line with those already around children's TV programmes," he insisted.