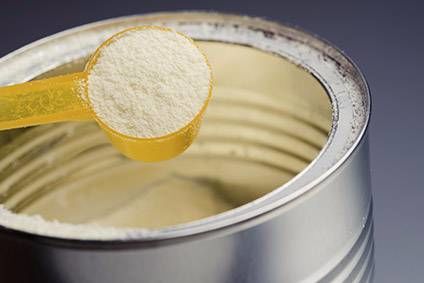 The UK's Food Standards Agency (FSA) says the country is unaffected by the international recall of certain baby formula milk and baby food products made by French dairy giant Lactalis after the discovery of salmonella bacteria.
Initial reports suggested the UK was one of the markets to which the products were exported but, in a statement, the FSA said this is not the case.
"The Food Standards Agency is aware of the international recall of Lactalis baby milk. We have contacted the relevant authorities to establish whether any of the affected products have been distributed to the UK," it said. "We have not been informed that the UK has received any of the affected products so there has been no recall issued."
French officials have ordered the global recall of baby milk powder products marketed under the Milumel, Picot and Celi brands. These are exported widely to countries including China, Greece and Colombia.
France's consumer protection agency DGCCRF said the recall follows 20 cases of salmonella infection of infants in France during early December, which had already prompted a limited recall of 12 Lactalis products.
This week, five new cases were reported of infection with the salmonella agona bacteria.