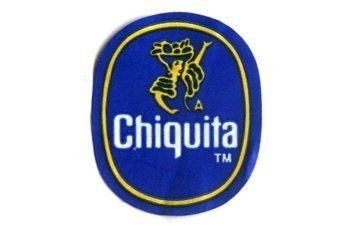 Brazilian juice maker Cutrale Group and investment firm Safra Group have hit out at Chiquita Brands International for rejecting their takeover offer, arguing the move was a sign of the produce giant's record of destroying value for investors.
The bidders said they were "extremely disappointed" with Chiquita's decision and would weigh up how to allow the fruit group's shareholders to put pressure on the company to enter into talks.
"The board's decision is a continuation of its track record of shareholder value destruction. Accordingly, the Cutrale Group and the Safra Group are considering all alternatives to provide shareholders with the opportunity to send a clear message to the Chiquita Board that they should enter into discussions regarding the Cutrale-Safra proposal," the suitors said.
Chiquita turned down the US$610.5m bid yesterday (14 August), arguing the offer was "inadequate" and not in the "best interests" of its shareholders.
The US fruit group insisted it would push on with plans to merge with Ireland-based peer Fyffes. The combined company would, Chiquita argued, "better positioned to succeed in a highly competitive marketplace, while driving strong performance and value for shareholders".
However, Cutrale and Safra insisted the interests of Chiquita investors would be served if the takeover target held talks.
"Since the announcement of our proposal, the market clearly has recognised that our proposal provides greater and more certain value to Chiquita's shareholders than the previously reported Chiquita-Fyffes transaction," the bidders said.
Cutrale and Safra announced their US$13-a-share bid for Chiquita on Tuesday.
They claimed the offer was "a highly compelling premium" to how the market valued Chiquita's proposed transaction with Fyffes.
The bidders said their offer was a 29% premium on the planned deal, based on Chiquita's closing share price of US$10.06 last Friday.
In a letter written to Chiquita chairwoman Kerrii Anderson and Ed Lonergan, the company's president and CEO, Cutrale and Safra said they could close their transaction before the end of the year.
The companies said that timetable was "within the same timeframe" Chiquita had indicated for the Fyffes deal "but without the execution risk and uncertainty inherent in that transaction"
In after-market trading in New York last night, Chiquita's shares dipped 0.44% to US$13.45.