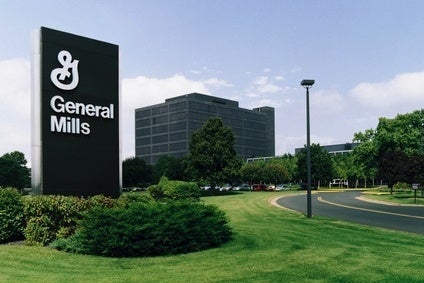 General Mills has revealed its manufacturing plants in North America are under review as the US food giant tries to save costs.
The company, which has is struggling to grow sales in the US and saw profits fall in its last financial year is looking at "several new cost-reduction initiatives" and has placed its business in North America under the spotlight.
"We've begun a formal review of our North American manufacturing and distribution network with the goal of streamlining operations and identify potential capacity reductions," CFO Don Mulligan said today (25 June) after the Old El Paso manufacturer announced its full-year reductions.
"We've initiated efforts focused on further reducing overhead costs. Together these initiatives are targeted to generate US$40m in pre-tax savings in fiscal 2015 with additional savings in fiscal 16."
Mulligan insisted General Mills would provide more details "in the coming months as we determine our specific action plans".
A number of US food manufacturers are looking again at their cost base to bolster profitability with sales growth hard to come by.
Deutsche Bank Eric Katzman suggested the $40m target was "modest" when compared to General Mills' EBIT, which is almost $3bn. He asked General Mills' management if the plans were simply "adjustments to ultisation rates and select businesses".
Chairman and CEO Ken Powell said: "That number is a partial-year number and we'll expect that to grow in out years."
Powell reiterated the company could not disclose more details on any plans now but added: "It would be correct to say that's a partial year that we're capturing there and we expect that to increase going forward."
Mulligan argued General Mills' ongoing programme to monitor and improve its profitability – holistic margin management – had meant it has "avoided the need to take a lot of large-scale restructuring actions".
He added: "That said, on a very target basis we do think we see some opportunities."
General Mills saw sales fall in the fourth quarter of its financial year, rounding off 12 months when the Old El Paso and YOPLAIT owner's financial results were "below expectations".
Powell said General Mills "made good progress" expanding worldwide but admitted sales and operating profit were "disappointing".
Shares in the company were down 3.61% at $51.76 at 16:13 ET.