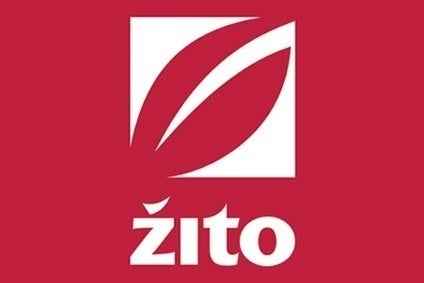 The consortium of investors looking to sell a majority stake in Slovenian food group Zito is still in talks with two bidders, one of the shareholders told just-food today (30 March).
A report from Slovenian business daily Finance said today Croatia-based food group Podravka was set to buy the 51.55% stake in Zito in a deal worth EUR60-65m.
However, Slovenia's sovereign investment fund, SDH, said the sale process was still continuing.
"The sale process has not been completed yet. The selling consortium, which represents 51.55% of the share capital in Zito, is conducting negotiations with the two best bidders," a spokesperson for SDH said.
The spokesperson refused to be drawn on whether the consortium was in talks with Podravka or whether it had bid for the shares in Zito. "Any disclosure regarding the details of the sales process can negatively affect the completion of the sales process and the negotiating positions of the sellers," the spokesperson added. The consortium also includes pension fund Modra Zavarovalnica and investment firm KD Skladi.
Speaking to just-food earlier today, a spokesperson for Podravka said: "For the time being there is no relevant price sensitive information that requires public disclosure. If such an information occurs, we will communicate it through official channels."
Podravka was reported in February to be one of the bidders for the Zito stake.
Zito's brands include its namesake bread, Zlato Polje pasta and Gorenjka chocolate. Last year, the company generated sales of EUR113.7m, operating profit of EUR3.7m and net profit of EUR3m. In 2013, Zito saw sales of EUR110.9m, with operating profit reaching EUR3.1m and net profit hitting EUR2.2m.