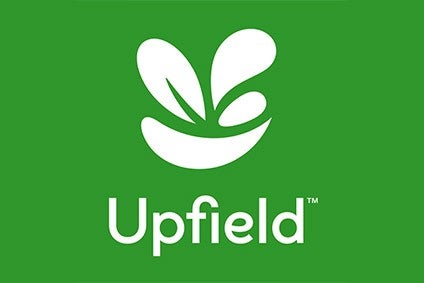 Plant-based dairy business Upfield, home to brands including cheese alternative Violife and Becel margarine, is shaking up its manufacturing in Canada.
The Netherlands-headquartered group is to end production in the Ontario town of Etobicoke but moving into a larger facility 90km away in Brantford that has been vacant since 2015.
Upfield employs 86 staff at the Etobicoke site and said the Brantford factory is "expected to create additional employment opportunities over the period 2021 to 2023", the company said in a statement.
Under the plans, the Brantford facility is scheduled to be fully operational by the end of next year. Upfield said it "looks forward to welcoming members of its existing workforce to Brantford".
Asked how many of the 86 staff would have roles in Brantford, the company told just-food: "Opportunities will be offered to employees in Etobicoke, and we'll detail these roles once we've finalised production plans, positions and total number of employees, and set-up a phased in approach to hiring at the new facility."
On staff numbers at the Brantford plant, Upfield added: "We'll be scaling up over time, starting with approximately 30 additional positions in 2021 growing to a total of 150 employees in the 2023 time period."
In a statement, Dan Bajor, the president of Upfield's business in Canada, said: "Upfield is investing and innovating to expand our plant-based business in Canada and introduce a new product line here, our plant-based cheese product, Violife. As part of this expansion, we are launching production in Brantford. Our new state-of-the art facility will supply our spreads and plant-based cheese product to Canadian consumers and support the export of Violife to the United States and eventually to markets in Latin America."
The company added: "Upfield produces, markets and sells products throughout Latin America. The specific details about our export plans are still evolving."