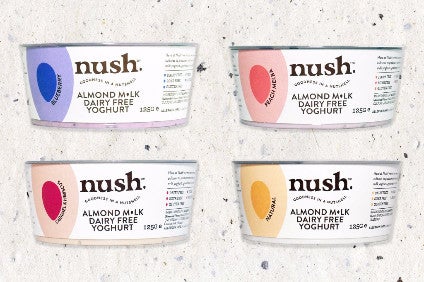 Fledgling UK business Nush Foods has launched what it claims to be a market first in the country – a range of nut milk-based yogurts.
Nush has secured listings with Whole Foods Market and Planet Organic.
The company is using the avola variety of almonds, which it harvests from Sicily and has "no pesticides, no fertilisers and no chemicals" used on them, it said.
Four yogurts are available – natural, blueberry, peach melba, plus caramel and hibiscus.
According to records at Companies House, Nush Foods was set up in 2014 in London. The range of yogurts are so far its only products.
Nush Foods had declined to provide further comment at the time of writing.
The market for dairy-free yogurts in the UK is growing, with the likes of Alpro, Koko and Coyo with products on sale, made from ingredients like soy and coconut. The development of the segment has also attracted retailers including Tesco and Sainsbury's to launch own-label dairy-free yogurt.