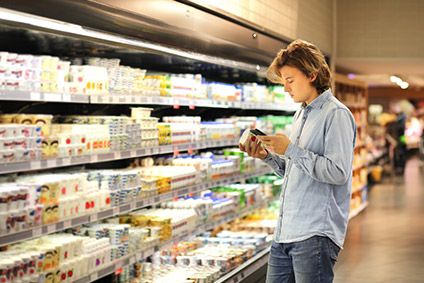 The "threat" smaller companies pose to larger incumbents in Europe's FMCG sector is not as extensive as some investors fear, a bank monitoring the industry has claimed.
Broadly, fledgling firms have managed to make inroads in parts of the FMCG market, with smaller businesses better able than some of their bigger competitors to meet consumer demand for healthier or more sustainable products.
However, analysts at US bank Sanford Bernstein covering nine FMCG giants based in Europe – including Nestle, Unilever and Danone – said its analysis had shown smaller firms "are taking share from the big players" but it added: "The threat from small players does not appear to be as big or broad-based as many investors fear. We remain confident that the companies in our European Food & HPC Group can adapt to this by becoming faster, nimbler and closer to the consumer."
The analysts – who also cover Orkla, Lindt & Sprungli, Reckitt Benckiser – issued research into the gains in market share smaller companies had been making against the larger companies it monitors.
The study focused on 12 countries, taking in six developed markets including the US, the UK, France and Japan, plus six emerging markets – the BRIC economies, plus Mexico and Indonesia.
To calculate share gains, the Sanford Bernstein analysts looked at ten categories in the home and personal care markets and ten in food, including chocolate, frozen ready meals, ice cream and milk formula.
The analysts said they studied the period from 2015 to 2018, given investor concerns over the rise of small local players "has been somewhat a recent phenomenon".
They defined smaller businesses as "any company outside of the top five players in each category/country in 2015", adjusted gains for M&A and calculating private label separately.
"The threat from small players was slightly more pronounced in HPC, where the small players gained in 59% of category/country cells, compared to Food where the share gains were more balanced [at] 51%," the analysts wrote.
"Across the 240 category/country cells, the small players gained market share in a small majority of the categories (55%) which is not demonstrative of a major, broad-based issue. There was also limited difference between gains in the developed markets (57%) and the emerging markets (53%).
"At a category level, small players gained market share in the highest proportion of countries – suggesting the greatest threat – in shampoos, tea and nappies. At the other extreme, small players gained market share in the lowest proportion of countries – suggesting a lower threat – in sauces and hand dishwash. Across the 12 countries we could not identify a clear theme in terms of winners/losers by category."
They added: "Our analysis continues to highlight that the smaller players are taking some market share from the bigger players in food and HPC. However, it is not in all markets and not broad-based across all categories. The losses (and thereby the threat) vary significantly on a category and country basis. Nevertheless, this is clearly something which the big companies need to deal with, by becoming quicker, nimbler and closer to the consumer."