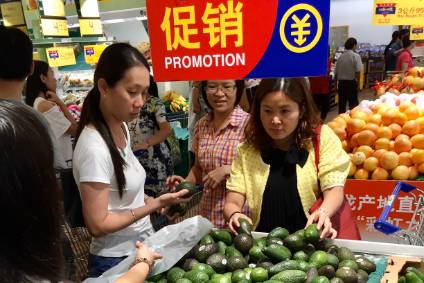 Mission Produce, a supplier of fresh avocados based in California, has filed a registration document with the US Securities and Exchange Commission for a public share offer and listing.
The company, which supplies the retail and foodservice channels in 25 countries, has not disclosed the amount it plans to raise through the public share offering or the number of shares it is seeking to list on the Nasdaq exchange.
However, the funds from the IPO will be used to fund future acquisitions and for working capital, according to the prospectus.
Mission Produce was founded by Stephen Barnard in 1983 and he heads up the business as president and CEO. The company has four packing plants in the US, Mexico and Peru, along with 11 distribution and ripening centres across the US, Canada, China and the Netherlands.
Avocados are sourced primarily from Mexico, California and Peru, in addition to Colombia, Guatemala and Chile.
In the financial year to 31 October, 2019, Mission Produce, which is based in the city of Oxnard in Ventura County, generated net sales of US$883m and net income of $71.7m.
The bookrunners for the IPO are BofA, JPMorgan Chase & Co. and Citigroup.