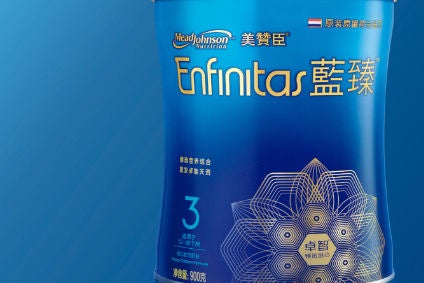 Mead Johnson, the US infant nutrition company owned by consumer goods giant Reckitt Benckiser, has linked up with Chinese e-commerce giant JD.com.
The Chinese company said the plan is to create a market strategy to bring a wider range of infant formulas to emerging urban areas.
JD.com said it is a response to the shift in consumption habits of Chinese consumers for maternal and baby products to focus on product quality and suggested the collaboration will make it easier for maternal and baby store owners in China's growing smaller cities to supply their consumers with infant formula from Mead Johnson Nutrition's brands.
To facilitate this, JD.com has developed a mobile internet programme through which store owners can place orders for Mead Johnson products. Maternal and baby goods will be delivered within 48 hours directly from JD's warehouses via the company's in-house nationwide logistics network.
It said the 'vertical integration' will significantly shorten the delivery lead time and help store owners better manage their inventory.
Enda Ryan, CEO of Mead Johnson's operations in Greater China, said: "With the help of JD's innovative smart supply chain and in-house logistics resources, a greater number of consumers in China's emerging urban areas will have more reliable access to our high-quality products.
"This cooperation will also help us gain a better understanding of the needs and behaviours of our consumers throughout China."
Xiaosong Wang, president of FMCG and foods at JD.com, said: "This is a great opportunity for us to deepen our cooperation with Mead Johnson.
"Leveraging our resources to bring high-quality brands like the Mead Johnson family of products to consumers across China is at the heart of our retail as a service vision.
"With growing demand for these products as Chinese parents are having more children, we look forward to deploying the full range of JD's strengths in technology, marketing and logistics to help our partners meet this demand."
Mead Johnson said it intends to increase its presence in China's emerging urban areas by employing professional promoters to "help local store owners make the most of the partnership".