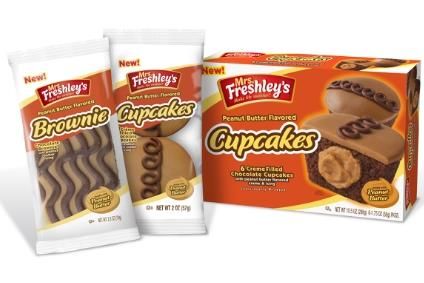 Flowers Foods, the US-based bakery supplier, has shaken up its organisational structure in a bid to focus more on growing its brands, reduce costs and improve accountability.
The company behind Nature's Own bread and Tastykake snack cakes is setting up two business units – fresh bakery and specialty/snacking. The move also "realigns key leadership roles". Flowers said the changes would be completed during its 2018 financial year.
The new structure has been devised as part of Flowers' so-called Project Centennial strategy – announced in 2016 and set to last until the company's 2021 fiscal year – to try to boost its sales and earnings after quarters of pressure.
The fresh bakery arm will include Flowers' "core and growth" bread brands, including Nature's Own, Wonder, Dave's Killer Bread and Cobblestone Bread Company.
Flowers said the unit would look to "drive brand growth and profitability" through "incremental innovation, consistent execution and cost efficiency".
The specialty and snacking division will consist of Flowers' product lines outside of retail bread, including Tastykake snack cakes, bread brand Alpine Valley and the company's foodservice business.
Flowers said the company had an "opportunity to grow in these underdeveloped categories". The unit will use new product innovation and build scale in the "growing categories", the group said.
The new structure will also see Flowers "centralise" its marketing, sales and supply chain.
Allen Shiver, Flowers' president and CEO, said the change in the way the company organises its business "is an important step for Flowers as we take decisive action to focus on the consumer and remove complexity and costs from our business".
Shiver said: "Strategically dividing our business into fresh bakery and specialty/snacking will reinvigorate each unit and enable them to take actions to drive growth for their respective brand portfolios and product categories. We also are realigning our leadership structure to better address the changing consumer and operating environment, and drive to be a more efficient and effective organisation."
Among the management changes within the new structure, COO Bradley Alexander will become the president of Flowers' fresh bakery arm. David Roach, the senior vice president of the company's organics business, will head the specialty/snacking unit.