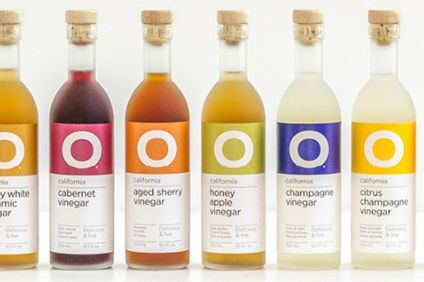 Curation Foods, the food arm of US health-and-wellness company Landec, has been set a series of strategic goals by its parent company in an attempt to return it to profitability.
Landec has also decided to make changes to the number of sites run by Curation Foods. The company said it is "consolidating and centralising" Curation Foods offices into an innovation centre in Santa Maria, California.
This decision will result in the shutting down of a leased office in Los Angeles, another in Santa Clara and the sale of another Curation Foods site in San Rafael.
Additionally, Curation Foods' salad dressing manufacturing facility in Ontario in California, a site that had yet to become operational, is to be sold.
Landec said the disposal "aligns with its strategy of divesting non-core assets".
Potential job losses from these actions have not been disclosed, although Landec said reducing headcount is part of the transformation plan, called Project Swift.
It said Project Swift will continue to be implemented throughout fiscal 2020 and 2021, "centred on network and operational optimisation, a focus on maximising strategic assets and redesigning the organisation to the appropriate size to compete and thrive".
Landec said these actions are intended to realise total annualised cost savings of approximately US$3.7m.
Announcing its fiscal second-quarter and first-half results, Landec said it has launched the Project Swift programme to help transform Curation into an "agile, competitive company".
In the six months to 24 November, Curation saw a 10% increase in revenue to $246.4m on a year-on-year basis but a loss of $10.5m from net income from continuing operations compared to a profit of $1.96m in the prior year.
Curation also booked a loss at the EBITDA level over the six-month period of $3.96m compared to a profit of $6.2m in the equivalent period in 2018.
Dr. Albert Bolles, Landec's president and CEO, said: "Curation Foods negatively impacted our second-quarter results due to supply chain challenges. When I assumed the helm at Landec earlier this fiscal year, I established our strategic priorities and promised prompt and decisive action to help us achieve our short-term and long-term financial goals. Today, we are launching Project Swift to continue to transform our business into an agile, competitive company."
Project Swift is said to be the result of a strategic review of Landec's operations to better understand strengths and challenges within its Curation Foods business, which revealed "additional opportunities to simplify and focus the business to drive enhanced profitability".
It is described as a value creation programme that will "continue network optimisation initiatives already underway at Curation Foods".
Landec said Project Swift is defined by five "core drivers" of decision-making – simplify, win, innovate, focus and transform.
"The programme comprises necessary actions and charts a focused path forward rooted in solid, achievable goals that align the company's resources with its vision," Landec said in a statement accompanying its results.
"It will improve Curation Foods' operating cost structure, enhance profitability and strengthen the company's balance sheet."
Curation Foods was formed last January when Landec decided to change its food business name from Apio to focus on brands.
Landec said at the time the move completed its transition from a packaged vegetable company to a branded, natural foods group and unified five plant-based brands.
It said Curation Foods would serve as the corporate umbrella for the portfolio of brands, including its flagship brand – Eat Smart packaged fresh vegetables and salad kits.
The other brands under the Curation umbrella are O Olive Oil & Vinegar, Now Planting, Yucatan and Cabo Fresh.