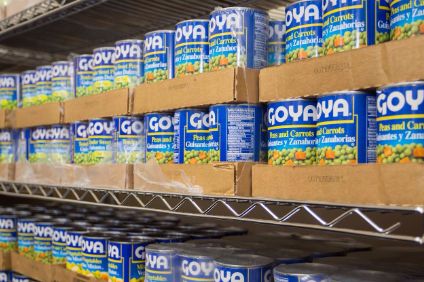 Goya Foods, the self-styled largest Hispanic-owned food company in the US, is said to be considering its future, according to American media reports.
CNBC, quoting people familiar with the matter, said Goya, founded in 1936 by Spanish immigrants, has hired investment bank Goldman Sachs to weigh options that could include a sale.
It suggested a sale could raise up to US$3bn.
CNBC said ownership of New Jersey-based Goya, a family business, has splintered as descendants of its founders have multiplied, and a sale could address that fragmentation.
However, it quoted Goya chief executive officer (CEO) Robert Unanue as saying: "The future of Goya is to continue to build our family legacy and to grow the brand worldwide. For these reasons and many more, Goya is not for sale."
Unanue, grandson of the founders and CEO since 2004, added: "We periodically evaluate the company for estate planning and other purposes in the normal course of business."
However, CNBC reports that Goldman Sachs has sent out financial materials to private equity firms, which, its sources point out, companies do not typically do for estate planning purposes.
They went on to say that a bidding deadline of early June has been set for initial bids.
just-food has asked Goya – which produces food items across numerous categories including dairy, frozen and ready-meals – for a response to this story.