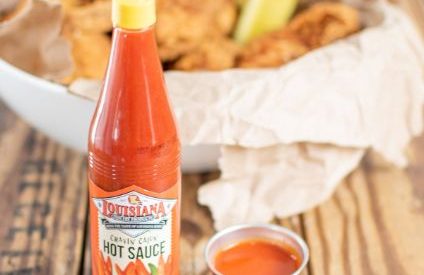 Louisiana Fish Fry, a US business specialising in products from the southern state it is named after, has been sold to local private-equity firm MidOcean Partners for an undisclosed sum.
It was acquired from an affiliate of another US investment group, Peak Rock Capital, which bought the business from the family of the founding shareholders in 2018.
Baton Rouge-headquartered Louisiana Fish Fry, founded in 1982 by the Pizzolato family, manufactures and distributes branded coatings, sauces, spices, seasonings, marinades, bases to grocers, mass-market retailers and foodservice distributors.
New York-based MidOcean said it intends to accelerate the company's growth and "drive value through comprehensive organic initiatives and strategic M&A".
Louisiana Fish Fry CEO Michael Morse, the former McCormick & Co. executive who joined after Peak Rock's takeover, said: "MidOcean has an impressive track record in executing transformational growth. Their partnership, expertise and industry knowledge will enable us to dedicate our focus to key areas of our strategy, such as investment in our people and organic sales growth, which will come from expanded distribution and product development."
Daniel Penn, managing director of the acquirer, said: "MidOcean has been evaluating opportunities in the branded food category for a number of years and is thrilled to partner with Louisiana Fish Fry's exceptional management team for the company's next phase of growth.
"Our focus in this sector has been in partnership with DJ Jenson, a MidOcean Operating Partner with over 30 years of expertise in the industry and who will serve as chairman of the Louisiana Fish Fry board."
Joining Jenson on the board will be Tony DeLio and Lisa Mann, both of whom are said to have "highly relevant branded food experience" and Dave Moran, a long-time industry executive and investor.