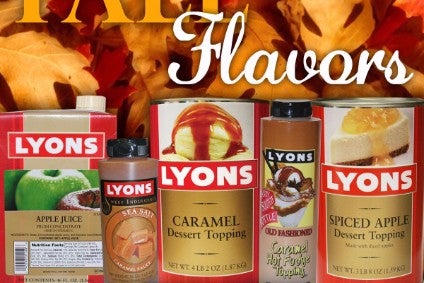 Lyons Magnus, a US-based maker of dessert sauces and toppings, has attracted investment from private-equity firm Paine Schwartz Partners.
Financial details of the transaction were not disclosed by Paine Schwartz, which invests through its US$893m sustainable food-chain fund.
Located in Fresno, California, and established in 1852, Lyons Magnus supplies the foodservice sector, as well as food manufacturers. It also has manufacturing and warehouse facilities in Walton, Kentucky.
The management team will remain in place led by chairman and chief executive Robert Smittcamp, whose family have owned Lyons Magnus for more than 46 years. He will continue to be a "significant" shareholder. The executive team of Kent Walrack, Jim Davis, Kris Porter, Jon Parker, Phil James, Brad Kirk and Steve Twet will also stay on in their current roles running the business.
CEO Smittcamp said of the deal: "I believe that our decision to partner with the team from Paine Schwartz will help take our company to the next level. Paine Schwartz brings extensive experience and understanding of the fruit business and the food-service industry."
The company's product portfolio includes dessert sauces, frozen fruit toppings, syrups and juices. It also supplies fruit and flavouring ingredients to the yogurt and ice cream industry.
Commenting on the investment, Paine Schwartz partner and CEO Kevin Schwartz said: "We are making a strategic investment in an exciting growth platform in the foodservice sector that is a strong fit with our approach to investing in the food and agribusiness industry."