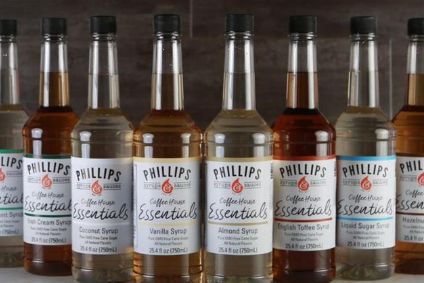 US-based Phillips Syrups & Sauces has attracted investment from local private-equity firm Kaulig Capital.
Kaulig, like Phillips based in Ohio, has not revealed how much it has invested in the company or the percentage stake it has taken in the business.
Phillips, which can trace its roots back to 1921, is a small-batch manufacturer of syrups, sauces and toppings used in coffee and on ice cream.
Kaulig partners with "growth-oriented" companies in a diverse spectrum of industries. It said its investment will enable Phillips to "increase its growth and nationwide presence in the marketplace".
Dominic Brault, the investment company's managing director, said: "This was an investment opportunity that we could not pass up. Phillips is a local company we know has incredible potential to grow in the industry and create exciting new possibilities."
Phillips has 24 employees but now plans to expand operations and create further job opportunities.
Five years ago, Terry and Karen Mitchell purchased the company. Terry Mitchell was previously the president of The Harry London Chocolate company in North Canton, Ohio.
Terry Mitchell, Phillips' president, said: "We're proud to partner with Kaulig Capital and grateful for their support and desire to see our local economy grow. Our company has always had a proud history, and we're excited to see how we can build on that moving into the future."